"I'm not out to make activist paintings. I'm trying to make sense of some stuff for myself, and put it on canvas."
| | |
| --- | --- |
| | Can AI Replace Drag Queens? |
What's Happening: Programmed by media artist Jake Elwes, The Zizi Show reveals how AI responds to "queering the dataset"—and proves there's no substitution for real drag.

The Download: ChatGPT has been compared to a "blurry JPEG of the web," outrage ensued when an AI-generated picture won an art prize, and deepfake porn is ruining women's lives. AI continues to cause controversy as conversations around the technology evolve, but even Luddites understand that AI models have been trained on data scraped from the internet. That means they've been inadvertently programmed with age-old biases from humans—a flaw unearthed by the Algorithmic Justice League and the MIT Media Lab's Joy Buolamwini, and one that media artist Jake Elwes is aiming to subvert.

"We plan to disrupt the data set by flooding it with a myriad of marvelous queer drag bodies," recites a shape-shifting Cabaret singer, whose glitchy likeness alternates between dozens of performers at once while belting out the opening lines to Willkommen to rapturous applause.

Such is the premise of The Zizi Show, a deepfake cabaret that Elwes programmed to "queer the dataset." Available online and at the Victoria & Albert Museum's newly opened Photography Center in London, the show features a large projection of three performers dancing to classic drag numbers. Viewers pick from 21 performers representing a wide spectrum of genders, sexualities, and subcultures to put on a show.

Using a technique called "skeleton tracing," Elwes filmed each participant walking around, dancing to music, and even doing the splits. Their movements were reduced down to a series of points that AI converted back into a recognizable person. Only one performer was filmed dancing to Five Years by David Bowie, for example, but each performer can replicate the movement.

Unlike most deepfakes, often rendered to eerily resemble their human counterparts in the spirit of revenge porn and disinformation, The Zizi Show's digital doppelgängers frequently flicker with glitches and static. (On the ethics front, Elwes pays each performer when the project airs, only includes their likeness with consent, and lets them withdraw from the project at any point.)

As pixelated faces break down and mascara dissolves into blue eyeshadow, we're reassured that the performers lack sentience—but are still invested with "charming humanity" often absent from AI-driven art. There's no uncanny valley here: "I realized drag could be a really interesting way of exploring those biases [of deepfakes]," Elwes tells the British Journal of Photography. "It's an ultimate expression of gender nonconformity."

It also reveals the shortcomings of deepfake technology. Digital performers are certainly entertaining, but can never replicate the visceral rush of watching real drag performers don elaborate costumes and lip-synch to queer anthems in dingy, tequila-soaked dive bars. There's a narrative around deepfakes presenting security threats, but "we've got to constantly be questioning what biases these things might have programmed into them," Elwes says. The Zizi Show, in that regard, isn't an artist in its own right—rather, it's "a collaboration between the creativity of the human and this slightly sterile, monstrous technology."

In Their Own Words: "It's a bit tongue-in-cheek," Elwes tells Artnet News. "We're talking about whether AI is going to replace the human artist but this is a joke because AI is never going to replace a human drag queen or king."
| | |
| --- | --- |
| | What Else Is Happening? |
| | |
| --- | --- |
| | LVMH appoints Dan Ruff as the chief executive of its Belmond hospitality division. |
| | |
| --- | --- |
| | Instagram-friendly cookware brand Great Jones has sold itself to a conglomerate. |
Reach the design world every morning. Find out more about advertising in the Design Dispatch.
| | |
| --- | --- |
| | A Dilapidated L.A. Motel, Recast As a Vibrant Homeless Shelter |
As Los Angeles continues to grapple with an extreme homelessness problem, the city is exploring ideas like pre-approved ADUs and supportive housing complexes of tiny homes. One creative solution comes courtesy of Los Angeles County's nonprofit partner Hope the Mission, which tapped local firm Kadre Architects to transform a dilapidated 43-room motel into a vibrant shelter that provides beds for unsheltered families. It's a project of personal resonance for Kadre founder Nerin Kadribegovic, a refugee of the wars in Yugoslavia and Bosnia, which galvanized his interest in addressing homelessness through design.

The formerly abandoned Alvarado motel breathes new life into a Westlake block thanks to vibrant blue-and-white graphics on the facade spelling out "hope." Eye-catching colors continue inside, where color blocks in exuberant yellow, purple, and green impart the feeling of moving through a colorful composition. "We used the palette to enliven spaces and bring about a sense of ownership," the studio says. "Paint goes a long way when budgets are low." The Alvarado is the first of three projects earmarked by Hope the Mission's Project Homekey initiative; two similar shelters, also by Kadre, will open this year.
| | |
| --- | --- |
| | A Terrazzo Track Graces an Airy Running Shop in Brooklyn |
The new Williamsburg outpost of running apparel shop Tracksmith more closely resembles an aesthete's vision of an athletic clubhouse than the neon-tinged interiors that characterize most running stores. At the Wythe Avenue shop, oak herringbone flooring is inlaid with a blue, gold, and lilac hand-poured terrazzo running track, while oiled walnut furnishings evoke sleek members' club setups more than traditional retail displays. An array of summer-weight merino tees, leather and canvas totes, and photography from Tracksmith practices from the Swiss Alps to Vermont are illuminated by a skylit aerie.

To bring the store to life, the Boston brand tapped Estelle Bailey-Babinzien, who helms interiors studio Dream Awake. As the co-founder of upmarket menswear brand Noah, her firm has designed its shops in New York, Osaka, and Tokyo, and has undertaken projects for Dover Street Market and Galeries Lafayette. Back in Brooklyn, the designer took cues from Tracksmith's numerous nods to the easy sophistication of collegiate running apparel: this summer, the store will open its underground locker room to the scores of local runners looking to make the store—and its Aesop amenities—their athletic home base.

Sculpting jewelry is an act of creative catharsis and storytelling for Orit Elhanati, who views each individual piece as a compelling tapestry of her Middle Eastern and Nordic heritage. From her Copenhagen studio, she crafts wearable heirlooms that enable wearers to translate their innermost thoughts into tangible treasures that transcend time, connect generations, and speak to the soul.
| | |
| --- | --- |
| | Hannah Traore Talks Artful Rebellion with UN Women |
Guided by her mission to elevate the work of traditionally underrepresented artists, gallerist Hannah Traore has made a point of forging connections among a broader audience than just the city's circle of creatives and collectors. On June 1, that mission took Traore all the way to the UN Women's second session of the Permanent Forum on People of African Descent for a panel about the power of art as activism. Joined by Swiss Parliament member and grassroots organizer Yvonne Apiyo Brändle-Amolo for a conversation moderated by founder and entrepreneur Justice Faith Betty, Traore and Brändle-Amolo discussed the history and future of artist activism fueling transformative social change.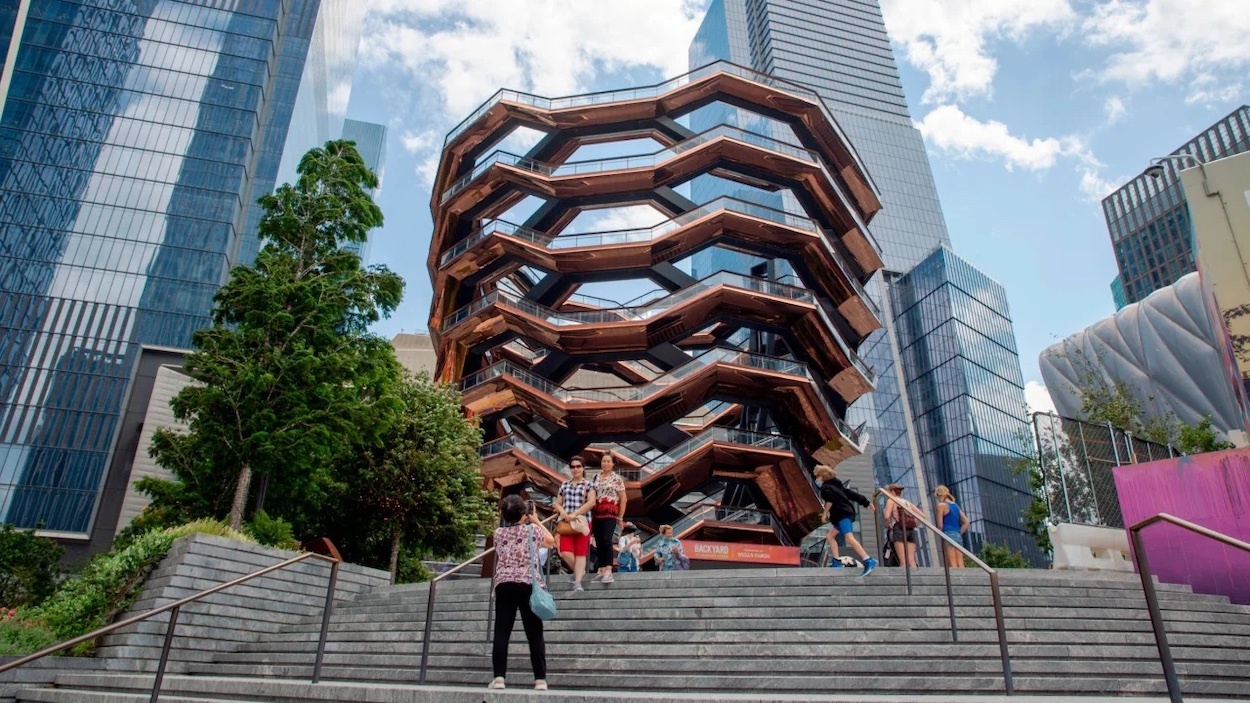 | | |
| --- | --- |
| | ICYMI: The Cost of Stigma Around Suicide-Prevention Architecture |
Warning: this story discusses suicide. If you are having thoughts of suicide, call the National Suicide Prevention Lifeline at 1-800-273-8255 (TALK).

New York Art Week and NYCxDesign recently brought the city's cognoscenti out to Hudson Yards for a week of marquee fairs. While traversing the manicured square on Manhattan's West Side, our thoughts strayed away from furniture debuts and blue-chip art and instead onto the preventable suicides of four young people who jumped to their deaths at the Heatherwick Studio–designed Vessel since its 2019 unveiling.

Despite ample research showing that barriers and fences are effective at preventing suicides at places like bridges and viewing platforms, The Vessel opened with only four-foot-high glass barriers between its platforms and the open air. Following a spate of suicides there, the structure has closed and reopened several times without the increased safety barriers called for by suicide prevention researchers and the local community board. In 2021, a Heatherwick Studio employee even told the New York Times that such preventive measures were designed "a while back."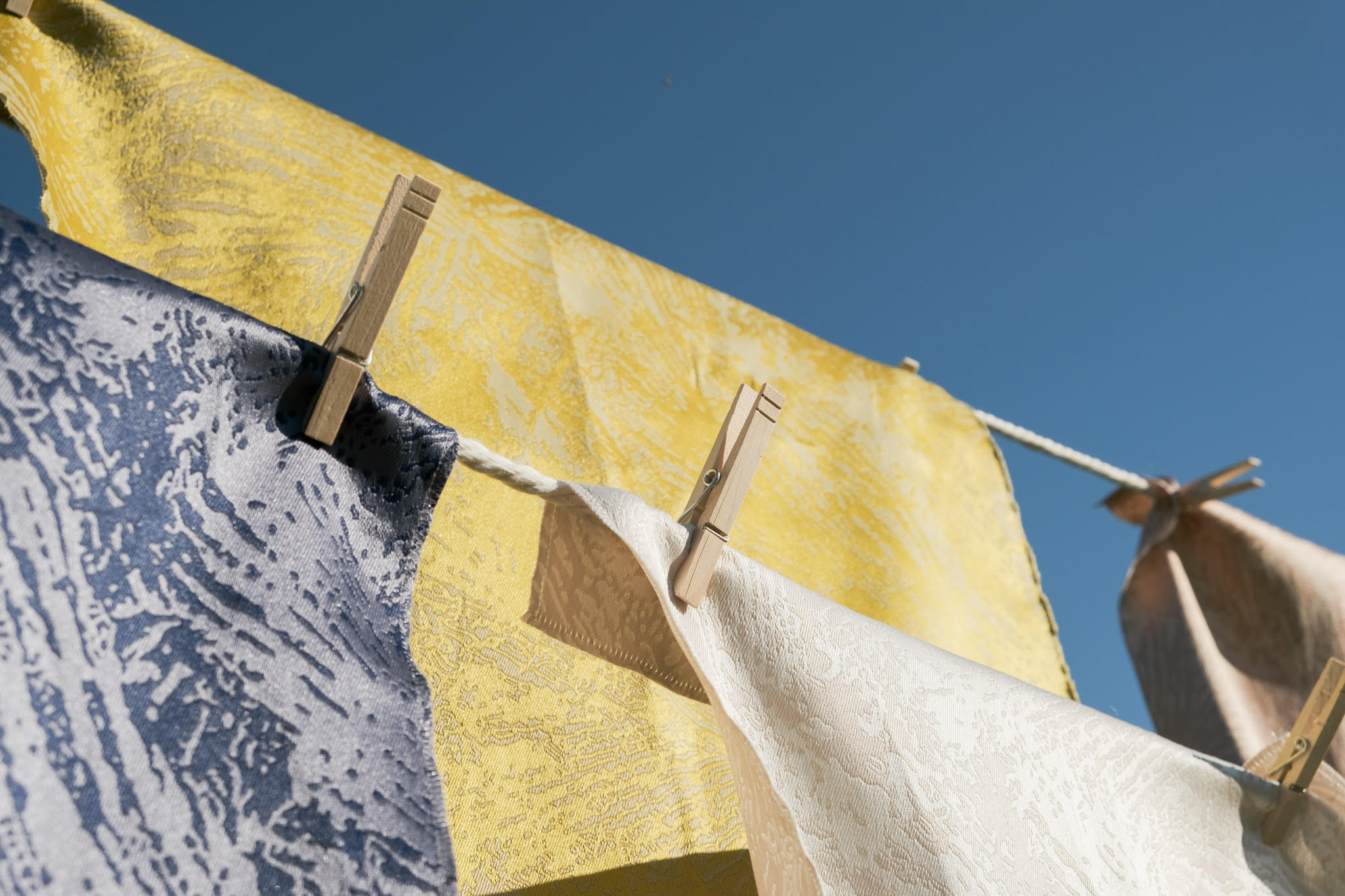 | | |
| --- | --- |
| | Member Spotlight: Erica Shamrock Textiles |
Erica Shamrock Textiles delivers everyday sophistication that makes spaces beautiful, down to the last detail. The studio's mission is to deliver luxurious textile options to the hospitality and contract market with classic styles and rich textures at exemplary price points that make everyday luxury affordable.
Surface Says: With her eponymous textile studio, Erica Shamrock excels at cultivating a luxuriant sense of time and place in hotels, restaurants, and residences the world over.
| | |
| --- | --- |
| | Today's Attractive Distractions |
Four designers mock up their distinct vision for a potential trillion-dollar coin.

A remote Nevada clown motel tells a macabre story of kitsch and carnage.

Designers weigh in on the rise, fall, and recent resurgence of shag carpet.

The Brooklyn Museum shrugs off negative reviews of "Pablo-matic."