"Travel multiplies new experiences and is a great source of creativity and energy."
| | |
| --- | --- |
| | An Inclusive New Home for La MaMa's Radical Vision |
What's Happening: La MaMa Experimental Theatre Club enters the future with a thoughtful renovation and restoration of its first permanent home.

The Download: In 1961, Ellen Stewart was designing dresses in an East Village basement apartment when she envisioned a theater devoted to the experimental and new. That vision became La MaMa, a central hub for the avant-garde that launched work by the likes of Philip Glass, Meredith Monk, Taylor Mac, Julie Taymor, and thousands more—and also changed the geography of performance itself, conceiving of and nurturing the Off-Off-Broadway scene.

Eight years later, La MaMa found its first permanent home in a building already more than a century old. It made the rough-and-ready cast-iron structure a place for early iterations of Harvey Fierstein's iconic Torch Song Trilogy and for staging grounds for actors and performers including Al Pacino, Robert De Niro, and Bette Milder. But after some 3,000 performances and the turn of the millennium, the building was in desperate need of repair. In 2015, the theater brought in Beyer Blinder Belle, who demonstrated its historic preservation chops in spaces like the Apollo and the city of Antwerp. The firm in term cast such accomplished co-stars as theater consultant Jean-Guy Lecat and acoustic consultant Charcoalblue.

Roles assigned, the production began. And despite the pandemic and its associated supply-chain woes and delays, this spring sees the return of the La MaMa Experimental Theatre Club to its original home, just a few feet down Manhattan's East 4th Street from its newer sister venue, the Ellen Stewart Theatre & The Downstairs. "There's a lot of musical and performance history in the [original] building," says Beyer Blinder Belle partner Richard Metsky. "We wanted to carry that history forward, to create a space that enables La MaMa to remain at the forefront of experimental theatre for the next 50 years."

To that end, Beyer Blinder Belle retained the building's original exterior decorative detailing, including charming upside-down hearts spilling down the facade to the sidewalk. A new storefront of glass and aluminum connects the broadened lobby, with its restored cast-iron pilasters, to the bustling street. Crucially, it also makes the lobby ADA-accessible, a priority furthered by the new elevator connecting to the second-floor performance space. With its brick walls beautifully aged by decades of artful encounters, it rests on a new sound-separated floor to reduce audio bleed while a broadcast-enabled data network streams performances globally.

On the third floor, a double-height multipurpose space offers room for children's workshops to foster future generations of experimental artists—and private parties to help fund them. But everywhere, from the expanded ground-floor dressing rooms to the ample outdoor terrace, welcomes artists and audiences whose various abilities are their strengths. That, after all, was part of Stewart's original vision, too.

In Their Own Words: "Since its founding, La MaMa has welcomed people of all identities, cultures, and ethnicities," Mary Fulham, managing director of La MaMa, said in a statement. "Prior to the renovation, 74A (built in 1873) was not ADA accessible to differently abled people, and while we always found a way, it was challenging. Radical access, both physical and digital, is a major driver for La MaMa."
Surface Says: Theaters as accessible in architecture as they are adventurous in programming are worth the ovation.
| | |
| --- | --- |
| | What Else Is Happening? |
| | |
| --- | --- |
| | Prada opens a whimsical, candy box–themed cafe inside a quaint corner of Harrods. |
| | |
| --- | --- |
| | Simone Leigh's acclaimed Venice Biennale show will embark on a U.S. tour, starting in Boston. |
| | |
| --- | --- |
| | MoMA alters a Frances Stark artwork's wall text that viewers accused of being pro-Putin. |
| | |
| --- | --- |
| | Heatherwick Studio envisions a plant-covered public library in Columbia, Maryland. |
| | |
| --- | --- |
| | Michael Blackwood, an accomplished documentarian of 20th-century artists, dies at 88. |
| | |
| --- | --- |
| | Lizzo's shapewear brand Yitty is launching a line of gender-neutral undergarments. |
Reach the design world every morning. Find out more about advertising in the Design Dispatch.
| | |
| --- | --- |
| | Relax Italo-Style at Six Senses Rome |
Six Senses offers exquisite hospitality experiences that whisk guests to UNESCO World Heritage Sites from Dujiangyan, China, to Portugal's Douro Valley. But only one incorporates the restoration of an entire city center. Six Senses Rome, the brand's Italian arrivo, is tucked into the Palazzo Salviati Cesi Mellini. It features columns dating back 600 years, and a main entrance marked by a fourth-century baptismal bath sunk below the glass tiles of Bivium, chef Nadia Frisina's Roman Empire–themed restaurant. (For actual bathing, spend an hour moving through the calidarium, tepidarium, and frigidarium rituals at the spa's Roman bathing circuit.)

Contemporary touches in the 96 guest rooms come courtesy of Patricia Urquiola, whose vision mixes with local travertine and cocciopesto walls. The organic mattresses and bedding are bespoke comforts from the Sleep with Six Senses collection. And while some rooms offer courtyard views, and selected suites overlook the vibrant Via del Corso, the ultimate stay is in the corner suite thanks to views of the nearby San Marcello al Corso Church. Its stunning facade, completed in 1697 by architect Carlo Fontana, has been renovated by Six Senses in its first sponsored sustainability project, nodding to UNESCO itself.
| | |
| --- | --- |
| | A Moment of Milestones for Heath Ceramics |
As Heath celebrates its 75th anniversary, the Sausalito ceramics mainstay is revisiting some of the key techniques that have centered them firmly in the heart of the design world. Edith Heath's "landscape" technique of freeform glazing returns this summer in the Flow State collection, and its hazy waves of color have never looked fresher.

The beloved Plaza Tray is the optimal canvas for the patterning—its expanse shows off the glaze's travels down the clay to stunning effect. It also coats Heath's signature lidded canisters and bud vases with ease, creating a topography that incorporates colorways like Lemon Rind, Barley, Avocado, and Cyan, lined with rims in the traditional unglazed manganese clay.

Heath has also invited some special guests to the anniversary party, including Nagano's own Studio Prepa, who made an especially lovely glass coffee server with a wood handle kept on a metal clip. It's just the thing to fill Heath cups and raise a toast—not just to Heath's 75 years, but to a full two decades since Cathy Bailey and Robin Petravic took the (potter's) wheel.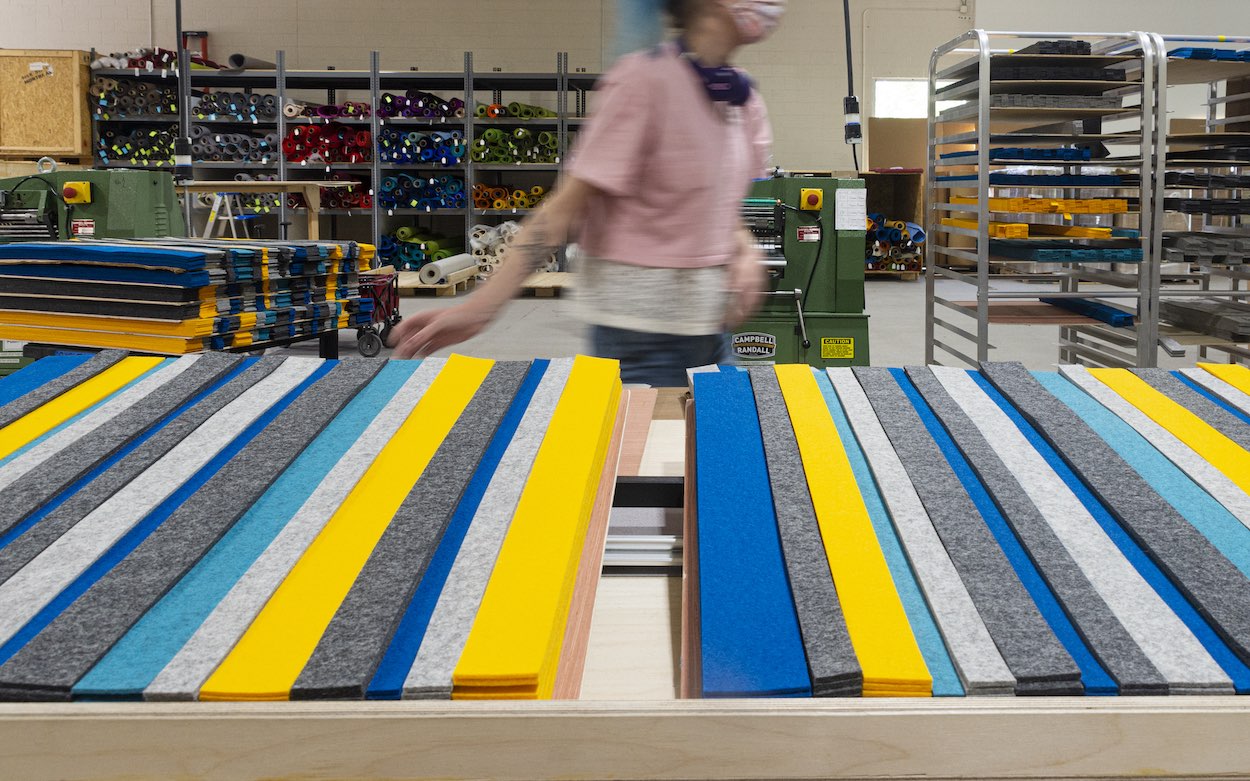 | | |
| --- | --- |
| | At Submaterial, Handcrafted Quality Reigns Supreme |
It should come as no surprise that Submaterial founder David Hamlin is fascinated with pinpointing exactly where art meets design. He established the New Mexico–based purveyor of functional decor in 2006 on the foundation of his fine art background and deep interest in fabrication and materiality.

Today the company produces modular wool felt wall art that enhances acoustics, sculptural wooden room dividers, and more for some of the world's most skilled designers. Submaterial's deft navigation of its market niche, somewhere between architectural outfitter and purveyor of bespoke craft, has impressed Apple, Gensler, Lucas Film, and the Armory Show, which all source their products.

As Submaterial's profile has risen, Hamlin has stayed true to his roots. Every product is handmade domestically, and natural fibers and textiles like leather, wool, and wood reign supreme. In an interview, Hamlin delves into how he's preserved the "fewer, better" mindset while his products grace the interiors of the world's biggest companies.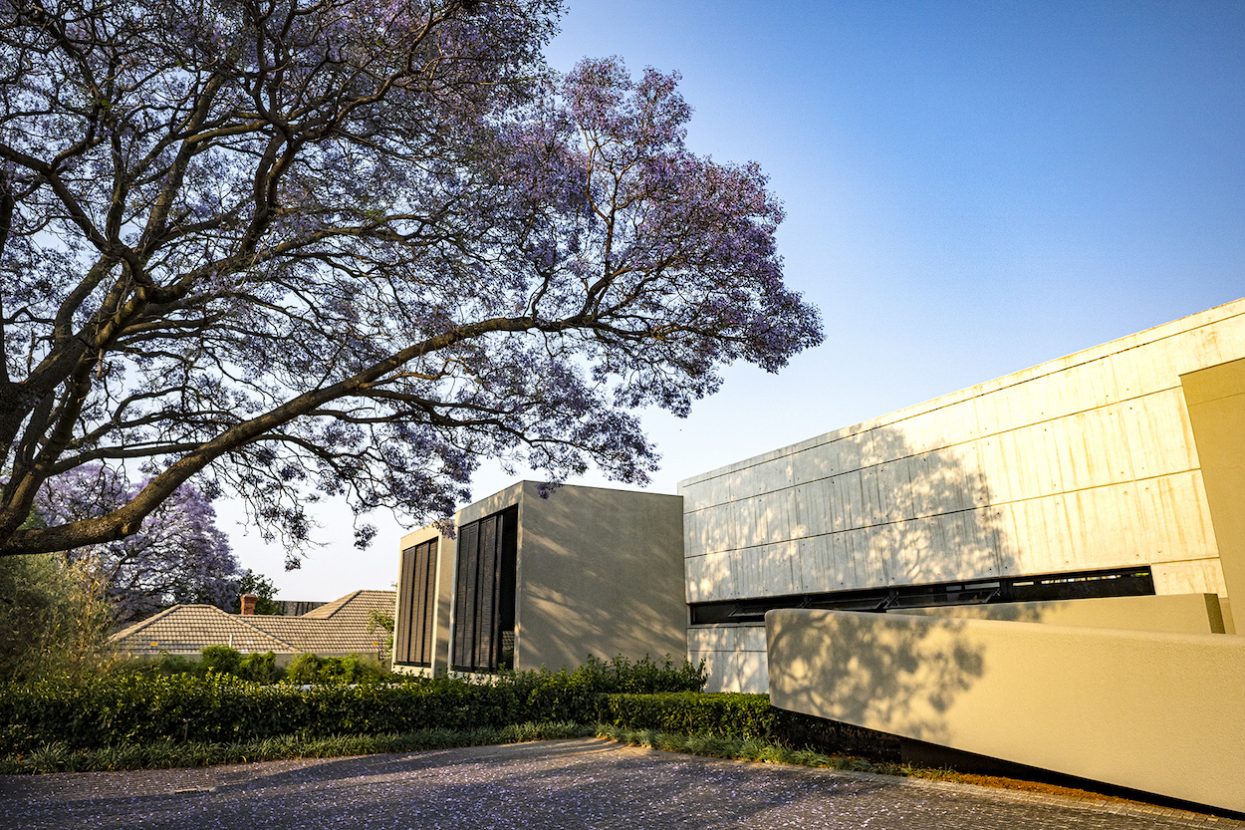 | | |
| --- | --- |
| | ICYMI: Roger Ballen's New Art Center Probes the Psyche |
In 1974, as photographer Roger Ballen prepared for an epic hitchhiking journey from Cairo all the way to Cape Town, he envisioned the African continent teeming with wild animals and big game. "To my surprise, this wasn't the case," he says. "I shall never forget the experience of seeing a rhinoceros running across the road with a spear in his blood-soaked side on a game drive in Ngorongoro Park." The atrocities he witnessed prompted career-long rumination on the psychological relationships we share with the natural world—and how to capture this tension through photographs.

Ballen eventually settled in Johannesburg, where in 2007 he launched the Roger Ballen Foundation (now the Inside Out Trust Foundation) to support education through the arts. Last week, he pulled up the curtain on his most ambitious project yet, the Inside Out Centre for the Arts, his foundation's years-in-the-making home for art that provokes introspection. The museum is a welcome addition to leafy Forest Town, a bustling suburb with a handful of other museums well on its path to becoming the South African city's next cultural corridor.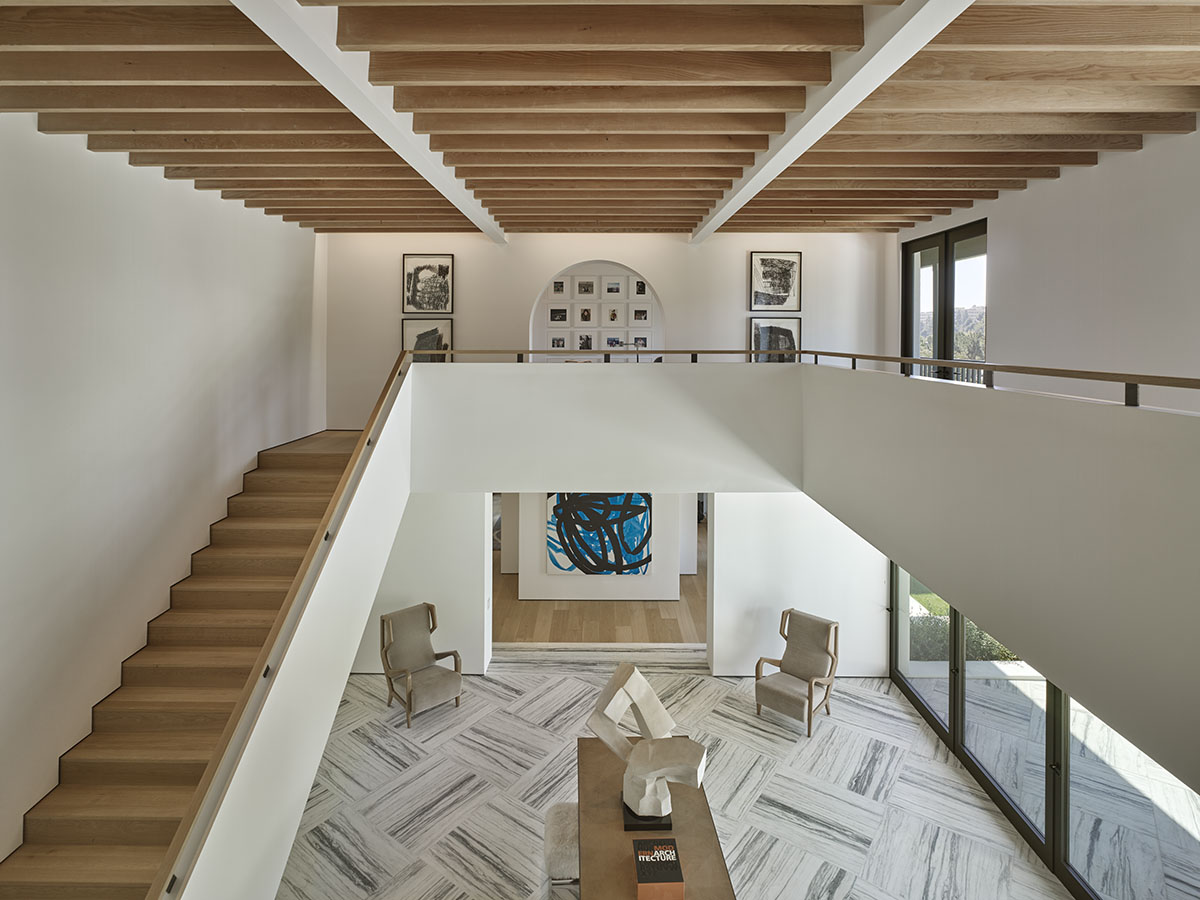 | | |
| --- | --- |
| | Member Spotlight: Standard Architecture |
Standard is the L.A.-based architecture and interior design partnership of architects Jeffrey Allsbrook and Silvia Kuhle. Standard's projects are guided by identity and culture, reflecting the narrative for which they're designed. Conscious of architecture's potential to communicate, from a way of living to a company's image, their work aspires to provide the setting that expresses the project's conceptual idea.
Surface Says: Standard's work exemplifies a mastery of harmony, craft, and complimentary existence with the natural world. Look no further than their residential projects like Forrest Knoll and Wildlife, which accentuate the finer points of picturesque Southern California.
| | |
| --- | --- |
| | Today's Attractive Distractions |
Chemical engineers are renewing an "origami" method to create glass shapes.

Pongamia "supertrees" can be used to make an eco-friendly palm oil alternative.

Amsterdam launches a campaign in an attempt to deter young British tourists.

Everything was going well for this couple until kerosene lamps entered the fold.