"My abiding love is colors and how they interact."
| | |
| --- | --- |
| | Jace Clayton Interweaves Sound, Memory, and Space |
What's Happening: At Boston's MassArt Art Museum, the writer and DJ explores how sound creates and complicates public spaces, capturing "those waves of magic that happen when the human spirit joins with technology."

The Download: Humans gather in song. One history of architecture and design can be told through our designing of spaces to do it, from ancient clearings for drum circles to churches and nightclubs. In 2001, the DJ and writer Jace Clayton gathered with others at New York's PS1 for Janet Cardiff's The Forty Part Motet, a sound installation for which she recorded each individual of a choir performing Thomas Tallis's 1575 choral work Spem in Alium Nunquam Habui. Cardiff set up a circle of speakers and assigned a singer's recording to each one. "It was gorgeous," Clayton tells Surface. "But it required the subtraction of bodies. It was about recording technology. What if I created a scenario in which bodies are required?"

This spring, Clayton's thinking substantiates into They Are Part, a circular installation of 40 speakers within the vast second floor of Boston's MassArt Art Museum. Two benches beckon visitors to enter the circle; in the center, a plinth offers a directive: "Connect your device." When that happens, audio makes its way through software housed inside in the plinth, out the speakers, and into the air. They Are Part remixes the audio input into shimmering, oscillating waves crashing upon the museum walls. It recasts visitors as collaborators. And it rethinks Cardiff's spiritual sampling into active music- and world-making.

We plugged in and played a track of dubby cello from Arthur Russell's World of Echo album, which the software spun into a fog that filled the room, and a bit of eerie queer ambience by pinkcourtesyphone, which vaporized. "A guy came in and played car crashes," Clayton says, "and then rain sounds. Musicians have come in and played their recordings, using the software kind of like guitar pedals. But I've instructed the docents to not tell people to play music, but to play audio or sound. It's meant to be very open in terms of that."

Repetition forms the foundation of the software's architecture. "In the George Floyd protests, I saw this poster a protestor had which was a music staff notation of the notes A, C, A, B," Clayton says. "All cops are bastards. Great, totally silly, super interesting. It was public music-making, melodically so simple. And choirs will often sing the same thing over and over again. So I wanted to superimpose those two different approaches to voices in public." Get the bodies back in, so to speak.

While They Are Part depends upon visitors to input their audio, Clayton has also programmed a series of choral activations. For the first one, Ceremony of the Steps, he invited the local Northeastern University Madrigal Singers into the circle to perform four works from their repertoire. The final one, fittingly, was Tallis's Spem in Alium Nunquam Habui. As they sang, Clayton took samples of their voices from the air. The choir then stepped out of the circle while Clayton performed a live remix of their rendition, culminating in the singers' return to the circle for a duet between them and their altered echoes.

Planes of melody smoothly expanded and drifted around the listeners, as if covering the museum walls with choral color fields. Past and present harmonized to make the traditional white cube new. Segments of voices jumped the diameter, bursting into clarity or popping into fizzy tufts of noise. Clayton wasn't only demonstrating his ability, but demoing the installation so anyone could use it. Plug and play. Sound out a new world.

In Their Own Words: "There's a lot of instability built into the work because I'm building the structure," Clayton says. "People can center themselves. You need to go up and just be like: I'm in the middle of this big space. I'm controlling it. That feels like a breath of fresh air."
Surface Says: While audio work in public spaces hasn't attracted the attention (or funding) that visual art has, Clayton and MAAM prove the idea should be sound.
| | |
| --- | --- |
| | What Else Is Happening? |
| | |
| --- | --- |
| | Ai Weiwei's latest project invites you to flip off both landmarks and political buildings. |
| | |
| --- | --- |
| | The American Academy of Arts and Letters' annual ceremony will honor Faith Ringgold. |
| | |
| --- | --- |
| | Shreesh Design Studio envisions an Indian preschool with vibrantly colored buildings. |
Reach the design world every morning. Find out more about advertising in the Design Dispatch.
| | |
| --- | --- |
| | Chatsworth House Hosts an Array of Collectible Design |
Sixteen generations of the Cavendish family have cared for and curated Derbyshire's Chatsworth property—from its Grade I listed house and stables to its 105-acre garden and 1,822-acre part—with world-class art and design. Indeed, says senior curator Alex Hodby, Chatsworth "has been a place where design is a key feature for 500 years."

This spring, the family looks back and forward at once, bringing an array of new work into the fold with "Mirror Mirror: Reflections on Design at Cavendish." Co-curated by Glenn Adamson and presented in partnership with Friedman Benda, Salon 94 Design, and Adrian Sassoon, the show builds relationships between the beloved space and work from 16 heavy-hitters, including Jay Sae Jung On, Formafantasma, Michael Anastassiades, and Joris Laarman.

The blued steel and glass of Surface cover star Ini Archibong's Dark Venus 1 strikes a chord in a vestibule home to a musicians' gallery. Fittingly, he also installed a custom sound piece. Faye Toogood tackles two rooms, situating stone-and-bronze sculptures in the chapel to invoke local stone circles, and complimenting the 6th Duke of Devonshire's paneled Oak Room with bog oak objects. And in the Grotto, Chris Schanck's CryoCabinet houses mineral specimens from Chatsworth's extensive collection in forms crafted from upcycled scrap materials and resin, as elegant a blend of past and future as the Chatsworth program itself.
| | |
| --- | --- |
| | Capella Brings Fresh Energy to Sydney's Hotel Scene |
In the lobby at the core of the sandstone building that, in 1912, became a new home to Sydney's Department of Education, a kinetic sculpture offers a robotic tribute to eighteen local wildflowers. The piece is called Meadows, by Amsterdam's beloved Studio Drift, and joins a vibrant collection of Australian artists, including Judy Watson and Otis Hope Carey, installed throughout the ground floor gathering space. It's a bright entry to Capella Sydney, the city-block-sized property reimagined by Pontiac Land and architecture firm Make as the city's latest hospitality destination, complete with a new five-story extension.

Nine stories and 192 rooms and suites float above the lobby, full of serene rooms detailed in walnut and stocked with amenities including Frette linens and standalone tubs with vegan Haeckels bath products. And while the hotel is just steps from the Opera House and Harbour Bridge, guests could do worse than refresh themselves at the Auriga Spa, swim laps in the 66-foot-long heated indoor pool, and relax at one of the lobby's dining options. Chef Brent Savage's Brasserie 1930 highlights local produce, while the Victorian throwback McRae Bar offers libations in honor of the building's first architect, George McRae. For the best view of Drift's work, however, have a seat in the lobby's Aperture, where a 23-foot-high green wall with 70 species of local flora compliments Drift's mechanical meadow.
| | |
| --- | --- |
| | An Intimate Toast to Two Design Visionaries |
Last week, the design world's heavy hitters came together to celebrate the launch of Rafael de Cárdenas's furniture collection for Mitchell Gold + Bob Williams. Guests enjoyed an intimate cocktail and dinner at Nine Orchard, where they dined on artisan cheeses and poached trout with hollandaise. Before that kicked off, both de Cárdenas and Allison O'Connor, president and CEO of MG+BW Home, spoke about his origins as a designer and how the collection came together—a years-long labor of love becoming a visual feast.

When was it? March 15

Where was it? Nine Orchard, New York

Who was there? Eric Petschek, Rafael Prieto, Leyden Lewis, JiaJia Fei, Sarah Medford, Giancarlo Valle, David Cafiero, and more.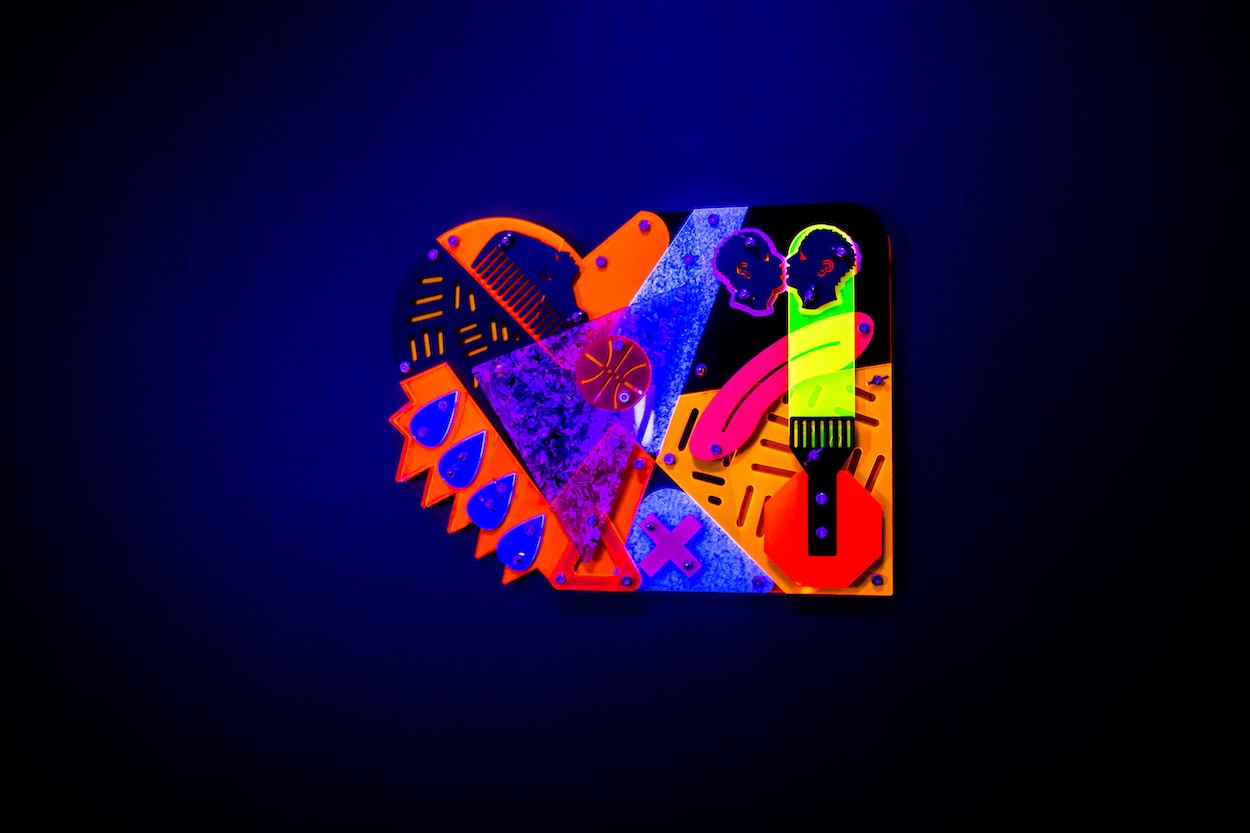 Damien
Davis:
Searching
When: Until April 8

Where: Project for Empty Space, Newark

What: At first glance, the acrylic sculptures of multidisciplinary artist Damien Davis might appear to some as inscrutable, amorphous forms. But look closer and they come to life as pieces of a visual lexicon constructed by the Brooklyn artist to chart the ways in which global "cultures code and decode representations of Blackness."

In "Searching," Davis's fluorescent laser cuts are beacons in a blacked-out gallery, inviting viewers to engage with the multitudes of his representation of Blackness. Viewers comb a darkroom with blacklights in their own "forensic search" refrencing police surveillance and the invasion of Black lives, discovering the artist's representations of queerness, loneliness, intimacy, and identity.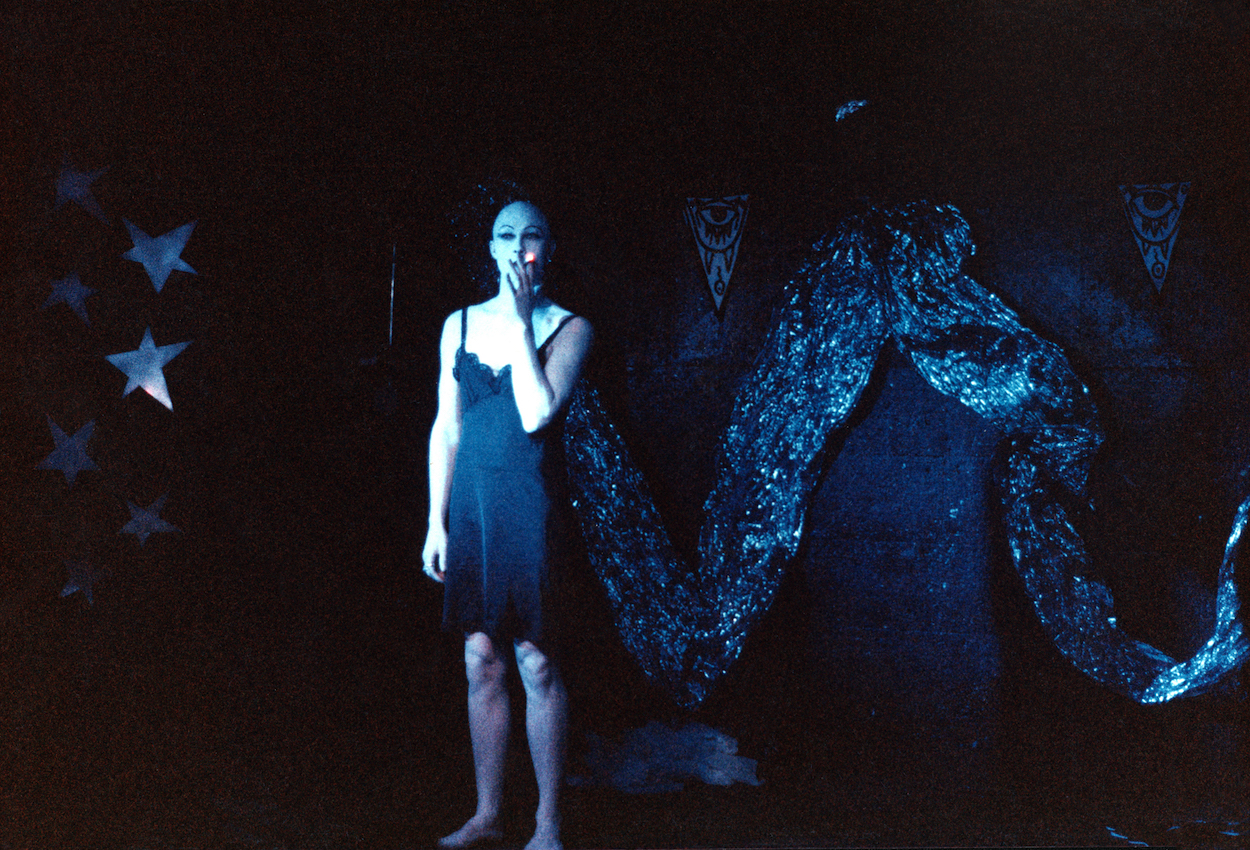 | | |
| --- | --- |
| | ICYMI: The Radical Rage of Blacklips Performance Cult |
"New York is filled with scenes that are called worlds," Laurie Anderson recently told a standing-room-only crowd packed deep in the Modernist complex at the New York Public Library for the Performing Arts. The crowd gathered to celebrate the release of Blacklips: Her Life and Her Many, Many Deaths, a sumptuous hardcover archive of the 1990s' most notorious "performance art cult," and its compilation album. "The art world, the financial world, the fashion world, it's a city of worlds," Anderson said as she moderated a talk between co-writer Marti Wilkerson and ANOHNI.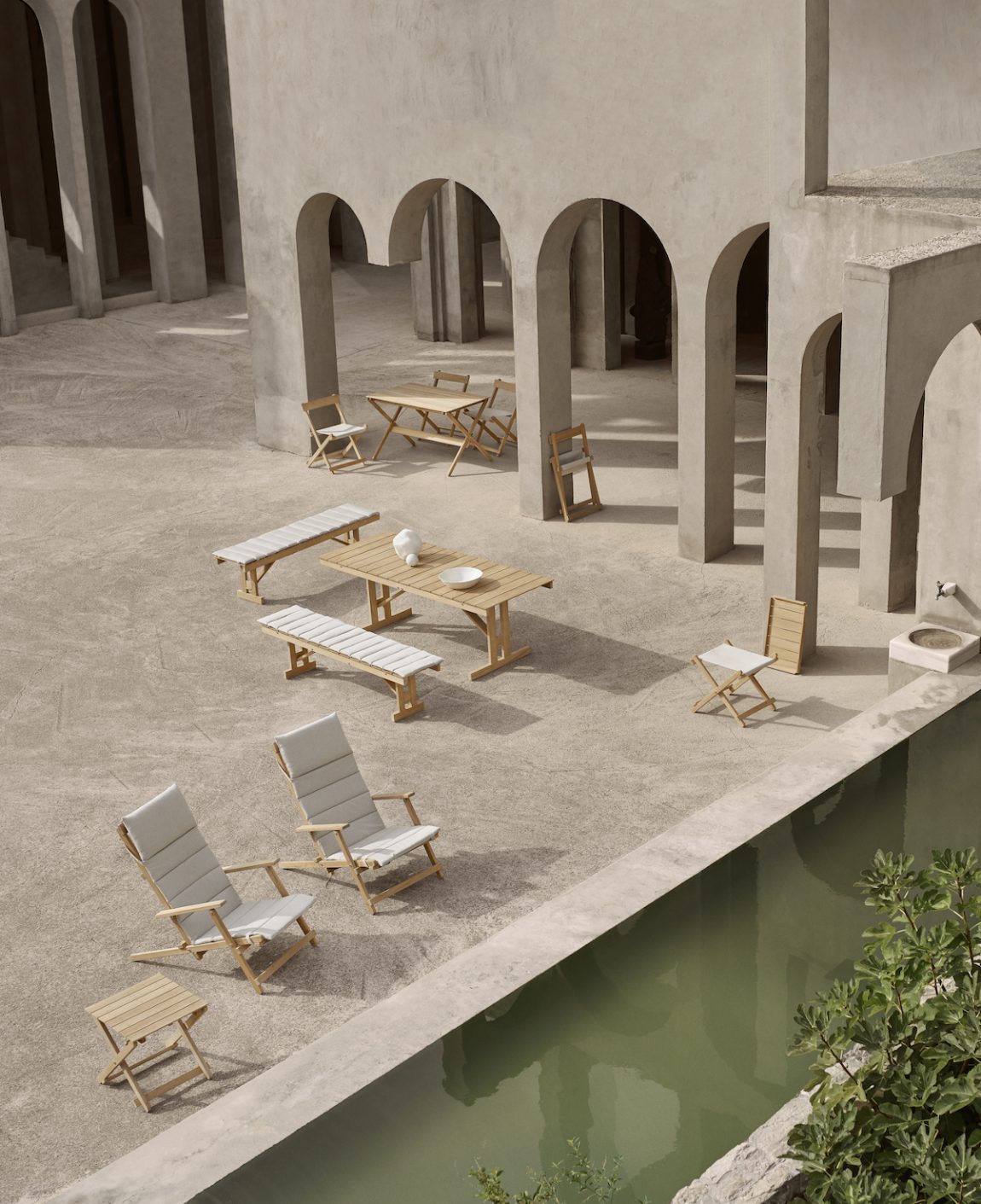 | | |
| --- | --- |
| | Member Spotlight: Carl Hansen & Søn |
Carl Hansen & Søn believes that iconic design is a combination of simplicity, aesthetics, and functionality brought to life through skillful work with the highest-quality materials. For more than 100 years, the Danish brand has specialized in providing outstanding furniture craftsmanship that brings visionary design concepts to life.
Surface Says: A master of timeless design, Carl Hansen & Søn always knows how to balance homeyness and modernity.