"We need to evolve from sustainability to ecological harmony."
| | |
| --- | --- |
| | Why Hospitals Will Start Resembling Parks and Museums |
What's Happening: The Stavros Niarchos Foundation has announced an ambitious proposal to build three state-of-the-art hospitals designed by Renzo Piano throughout Greece—the latest in a wave of organizations aiming to make stark healthcare spaces feel more human.

The Download: The past couple decades haven't been kind to Greece's healthcare system, with the ongoing pandemic putting major strains on a system that was already stretched thin from the country's financial crisis of the mid-2000s. If one needs major treatment that requires specialized healthcare, like brain surgery or for pediatric cancer, their best bet is to travel to Athens. Medical facilities elsewhere in the country have struggled to upgrade their systems, can only handle certain types of treatments, and are in dire need of a refresh.
This will change in 2025, when the country will unveil three state-of-the-art hospitals in Komotini, Thessaloniki, and Sparta that feature sustainable design elements and spaces specifically tailored for patient wellness. The $750 million project will be funded by the Stavros Niarchos Foundation Health Initiative, which enlisted Pritzker Prize winner Renzo Piano to design each hospital.

Similar in shape and design, the three facilities will feature two long buildings surrounded by verdant landscapes and healing gardens, and designed with flexible floor plans that can quickly adapt to the changing demands of modern healthcare. Each structure is equipped with rooftop photovoltaics—a major plus in Greece's hot, dry summers considering that hospitals need to run 24/7 and are prone to high energy consumption.

The three hospitals look much different than typical healthcare facilities, which evoke images of sterile, white-walled spaces outfitted with scary-looking machinery. Nonprofits like RxART are breathing life into these stark medical spaces by tapping blue-chip artists to make fantastical installations that soothe the nerves. (The latest came from Nicolas Party, whose magical forest mural makes the journey down a busy corridor at Children's Hospital Los Angeles much less tense.) Though advocates differ on what hospital-ready art should look like, designers are embracing the idea that beautiful environments can stave off fear, adding whimsical touches like vibrant colors, slides, pools, and forested play areas to medical spaces to ease the mood.
Like the hospitals underway in Greece, most new medical facilities are starting to incorporate natural light, views of greenery in patient rooms, and outdoor gardens. The increase dovetails with oft-cited research by environmental psychologist Roger Ulrich, who demonstrated that gazing at a garden can shorten recovery times from surgeries.

In his study, patients with bedside windows overlooking leafy trees healed, on average, a day faster and needed much less pain medication. He found that even three to five minutes spent gazing at nature reduced anger, stress, and blood pressure, and that medical staff could benefit from the "emotional lift" of spending some time outdoors during the hectic workday.

In Their Own Words: "The big idea is bringing a sense of humanity back to caring for people," Mark Carroll, partner at Renzo Piano Building Workshop, tells Fast Company. "They're three templates for a modern hospital. The thinking [is that it's] a modern hospital for Greece, but in the end it's a modern hospital for Europe or the world."
Surface Says: One day we'll look back fondly at the days when bad hospital design made us all sicker.
| | |
| --- | --- |
| | What Else Is Happening? |
| | |
| --- | --- |
| | Amazon reports that its carbon footprint increased by a staggering 18 percent in 2021. |
| | |
| --- | --- |
| | MAD Architects shares visuals of a gateway complex at the Milano Innovation District. |
| | |
| --- | --- |
| | A giant Jean Dubuffet sculpture will be relocated from Chicago's Thompson Center. |
| | |
| --- | --- |
| | A study shows that women painters make 10 percent as much as their male peers. |
| | |
| --- | --- |
| | Google is launching an initiative called a "simplicity sprint" to help improve efficiency. |
Reach the design world every morning. Find out more about advertising in the Design Dispatch.
| | |
| --- | --- |
| | A Seafood Restaurant in Portugal Needles the Nautical Thread |
After successful collaborations on Lisbon hotspots Java and Leonett, Belgian designer Perrine Velge of Studio Pim and restaurateurs Pierre d'Andrimont and Margaux Marcy are getting the band back together for another run. At Rosamar, the trifecta has created an ode to the sea that isn't too "on the nose." Details such as archetypal Portuguese tiles in traditional azulejos style, long fabric rolls to mute the sun and reference the sails of the boats offshore, and Murano glass honey-colored seashells imbue the space with a sense of timelessness and nostalgia.

A mishmash of retro posters, as well as illustrator and ceramicist Henriette Arcelin's hand-painted nautical mural, reinforce the breezy vibe and set the stage for a freshly procured menu of grilled seafood and raw bar specialties. One look at Rosamar's note-perfect execution and it becomes clear the project's brain trust has a special thing going—perhaps it's kismet? The trio went to primary school together and years later reconnected on Instagram. Something tells us this won't be the last time they reunite.
| | |
| --- | --- |
| | Worthless Studios Takes Over the Reform Club for Its Annual Summer Social |
On July 30, Worthless Studios celebrated its summer social at the Reform Club in Amagansett. Worthless founder Neil Hamamoto made waves recently when he left the tech industry to found the arts organization, which provides studio space, materials, and residencies to emerging artists in Brooklyn.

The social kicked off with a panel where artists Kennedy Yanko and Eric Fischl joined journalist Stephanie Dockery and Fairchain founder Charlie Jarvis in conversation with Public Art Fund curator Stephanie Glenn. Guests later mingled over passed dumplings by Nom Wah, summer cocktails by Rosaluna mezcal, and a DJ set by Gui Machado. After dark, a live performance by Lolo Zouaï brought guests to the dancefloor.

When was it? July 30

Where was it? The Reform Club, Amagansett

Who was there? Marcia Santoni, Katherine Cooper, Emma Hard, Sara Friedlander, Kevin Claiborne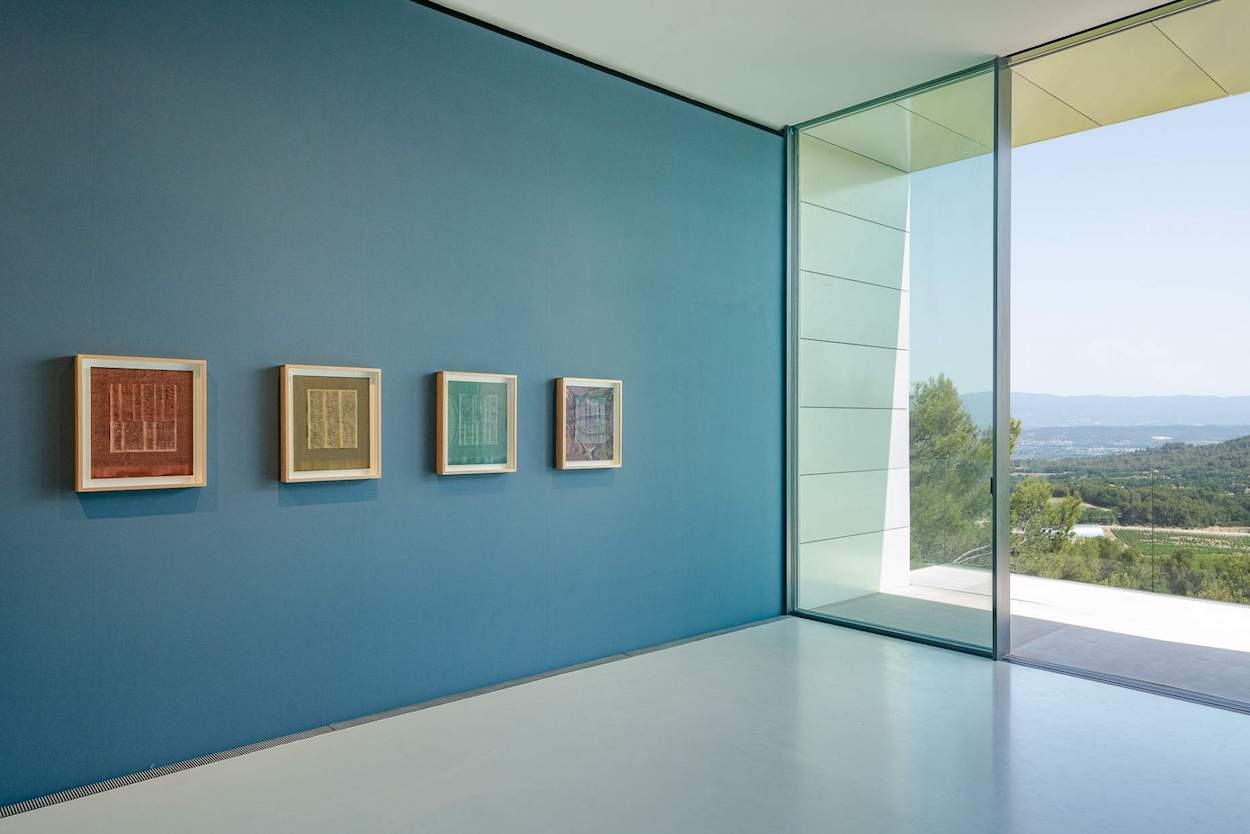 | | |
| --- | --- |
| | What's New This Summer, From Our List Members |
New & Notable is a cultural catchall that highlights interesting new products and projects from our brilliantly creative members of The List. With new releases, events, and goings-on, these moments indicate their power to move the needle within and beyond realms like architecture, design, fashion, and art.
| | |
| --- | --- |
| | Sean Kelly Gallery: With the July opening of his exhibition at Chateau La Coste in Provence, artist Idris Khan celebrates his first solo outing in France. The 24 new watercolors and three paintings are on view at the Richard Rogers Drawing Gallery. "Showing my work in the late Richard Rogers' last completed building is a moving experience for me," says Khan, whose work explores the passage of time. |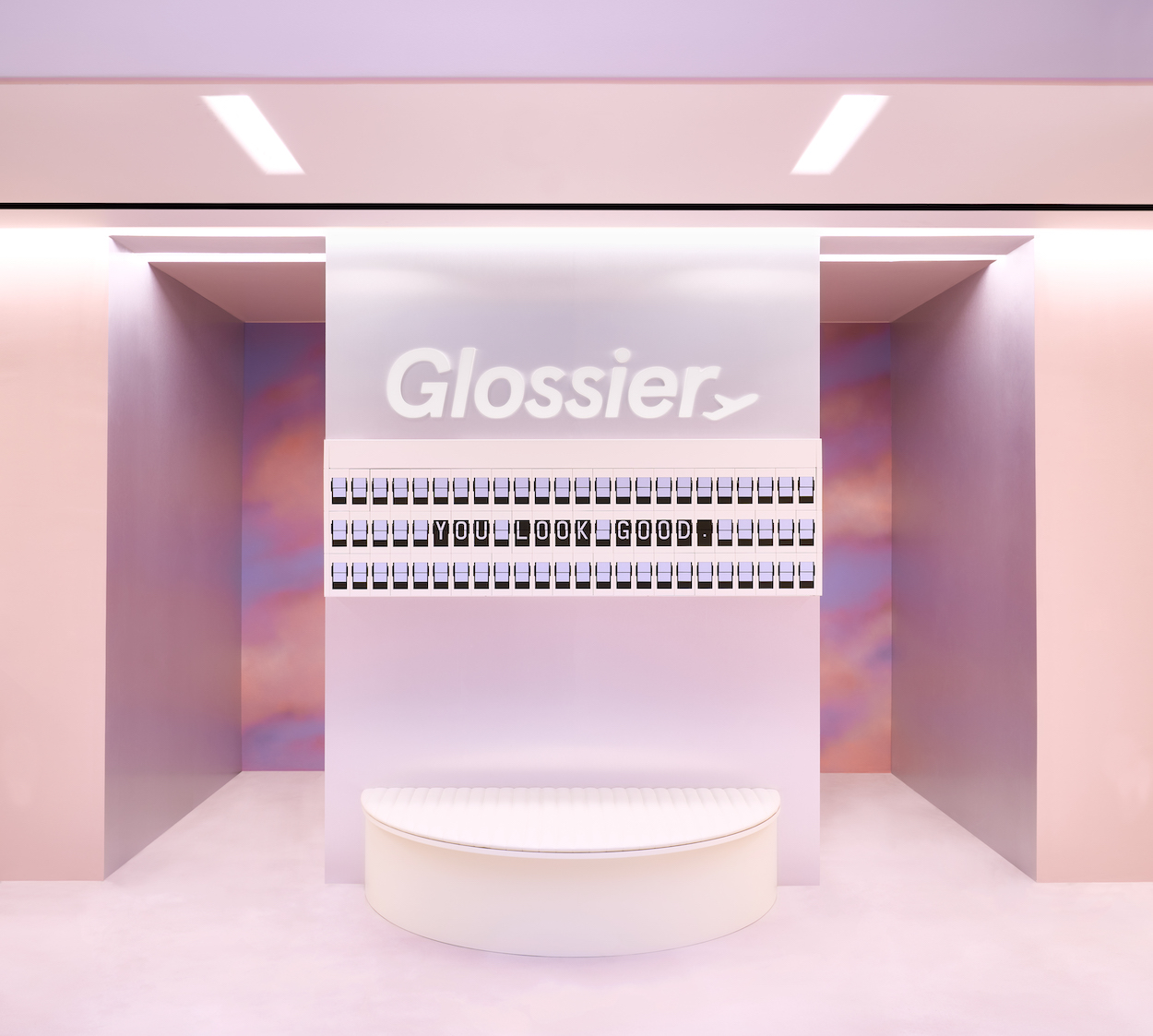 | | |
| --- | --- |
| | Glossier: The beauty brand's newest store opened this past week in Washington, D.C. Designed by Kendall Latham, Glossier's director of retail design, the interiors pay homage to the golden age of air travel with an antique-inspired letter board and abstract cloud motifs. Like all Glossier stores, the Georgetown location has a selfie station for its devoted fans—this one is styled as an airplane window looking at a sunset vista. |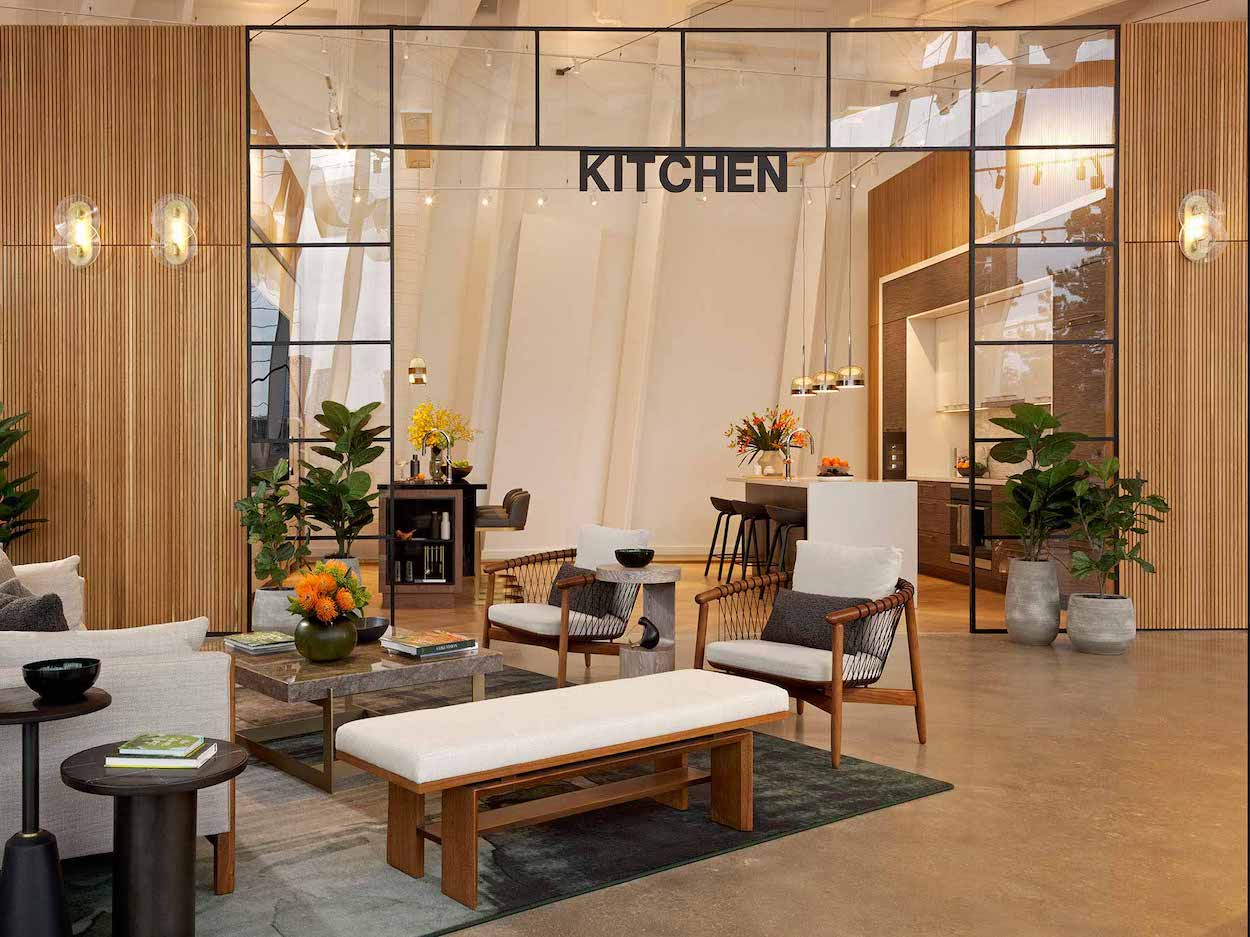 | | |
| --- | --- |
| | II by IV Design: Central Park, an ambitious residential development in Toronto, is anchored by a presentation and sales pavilion by the local studio. It showcases the firm's scheme for the residences, which will be joined by an expansive urban park and commercial spaces. As part of its focus on energy efficiency, the sales pavilion will transform into a cultural center to serve building residents when the project is completed. |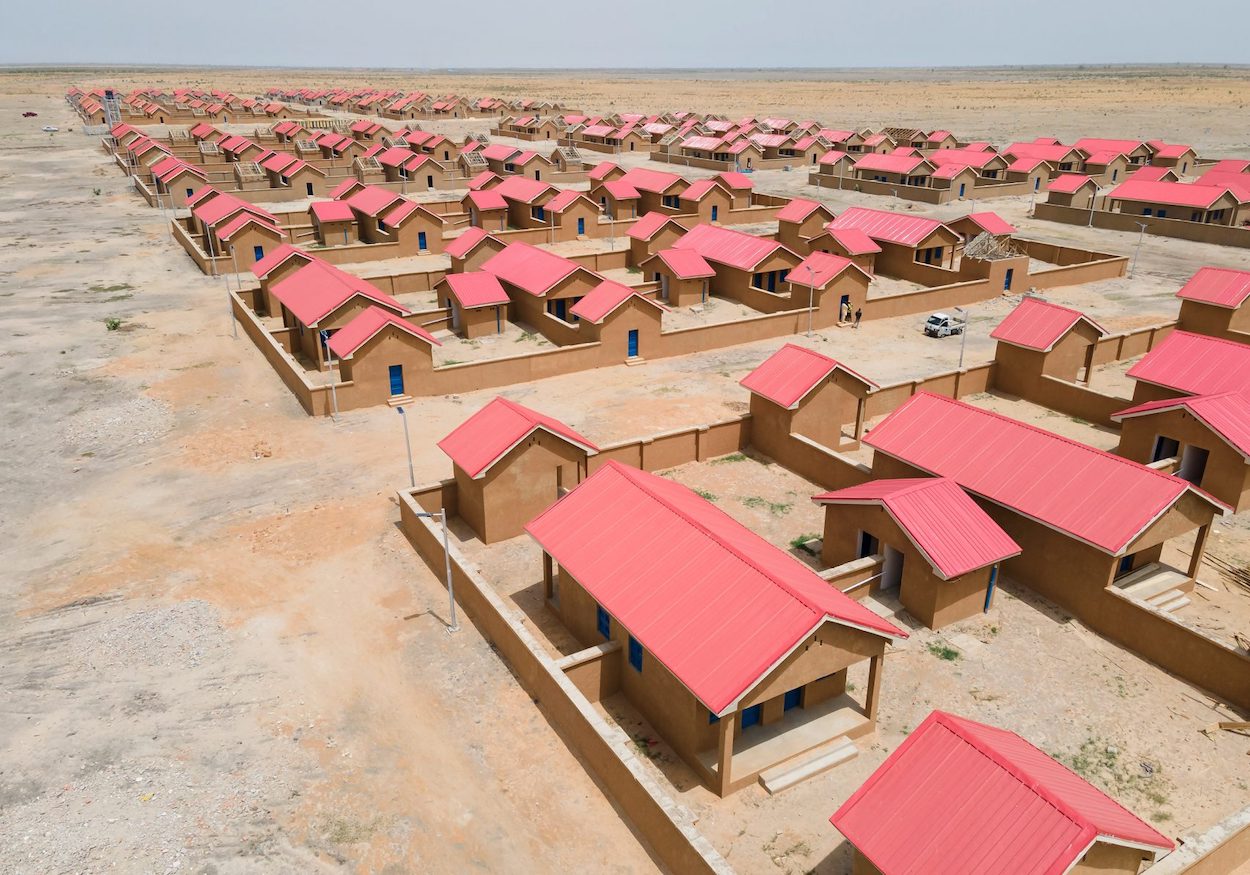 | | |
| --- | --- |
| | ICYMI: The Architect Resisting Boko Haram With a Community Approach |
When insurgent group Boko Haram attacked Northeast Nigeria's Borno State in 2015, hundreds of locals from the small community of Ngarannam were displaced from their shelter, livelihoods, social systems, and local leadership. Thanks to the UN Development Programme and support from the Nigerian government, the community is undergoing an ambitious redevelopment plan that will see more than 500 houses arranged in a village-like format and include essential services like a school, marketplace, and healthcare facility.

The community is being designed by architect Tosin Oshinowo whose firm, the Lagos-based CmDesign Atelier, has gained renown for a socially responsible approach to architecture in Nigeria. Ngarannam's redevelopment may be the studio's most ambitious project yet—no small feat when compared to previous commissions such as the Maryland Mall, which brought 50 internationally known branded boutiques to Lagos and hosts the largest digital LED screen in Sub-Saharan Africa, a stunning minimal beach house that brings out the natural beauty of the Atlantic on a quaint island near Lagos, and multiple apartment complexes.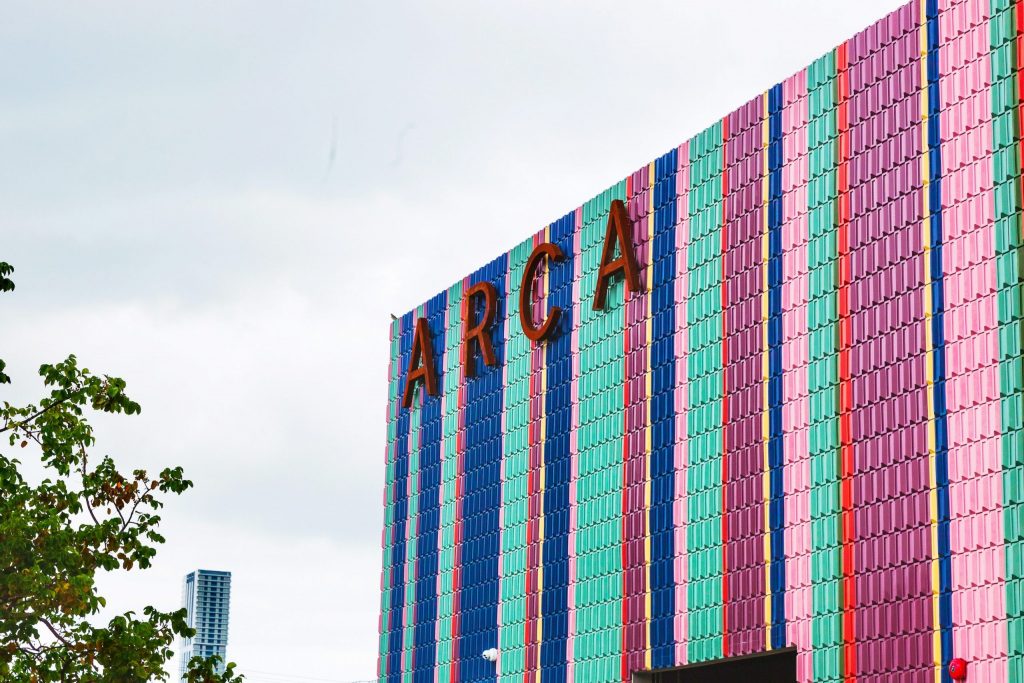 Member Spotlight:
Arca
Arca is a global leader in the natural stone, tile, brick, and wood industry. They operate across all continents, providing high-quality materials from several countries to a vast amount of projects, working hand-in-hand with talented designers. They are inspired by nature's beauty and are passionate about collaborating with architects, artists, and designers to develop innovative designs that create space for dialogue between nature, technology, and society.
Surface Says: Arca has cultivated a well-earned reputation for premium finishes that appeal to discerning clients and industry pros looking for unmatched inspiration.
| | |
| --- | --- |
| | Today's Attractive Distractions |