"I've found comfort and connection in the unconditional domestic objects that surround me."
| | |
| --- | --- |
| | The Diversity in Design Collaborative Is Gaining Steam |
What's Happening: Recently launched to address the design industry's glaring discrepancies in racial representation, the Diversity in Design Collaborative has appointed its first director and staged an event to teach Detroit high schoolers about design as a viable career path.

The Download: The Diversity in Design (DID) Collaborative is a group of global design companies—MillerKnoll, Adobe, Fuseproject, and 2x4 among them—seeking to address issues of racial representation in the design industry. (As a reminder, less than five percent of designers identify as Black, and research by Jomo Tariku revealed an abysmally low amount of branded collections with Black designers by major furniture brands.) DID originated when Andi Owen, president and CEO of Herman Miller Group, invited former Cooper Hewitt director Caroline Baumann to work on the company's own diversity initiative. In doing so, Baumann discovered pent-up interest to address equity in design from companies across the board.

Since launching in mid-2021 with an ambitious agenda to address the root causes of the gap in racial representation, DID has been gaining steam. Not only has DID grown from 19 member brands to 48 since launch, but the collective also hired its first official director, Todd Palmer, an architect by training who has dedicated his two-decade career to tackling issues of equity within design education.

Before joining DID, he took over the Chicago Architecture Biennial in 2016 and was instrumental in transforming it into a thoughtful exploration of the racial disparities woven throughout the built environment. His plans for DID involve launching initiatives targeting specific roadblocks preventing Black creatives from entering the design industry, and following them up with recruitment and retention practices like career coaching, collaborative job boards, and networking programs.
His first initiative, a youth-oriented festival called "Designed By" that took place this past week, aims to foster awareness of design as a viable career path for high schoolers. The first city to host "Designed By" is Detroit, a cultural hotbed with a population of 78.3 percent Black residents per the 2021 census. Students heard from noted speakers—including Michael Ford, Hip Hop Architect, who delivered the keynote—and a series of roundtable discussions led by Black design leaders within fashion, product design, architecture, interior design, and urban design. Beyond the first session of "Designed By," DID is planning to launch a development program connecting member organizations to Black creative networks.

In Their Own Words: "We're approaching this enormous problem knowing we can't boil the ocean," Palmer tells Fast Company. "We're thinking about how a senior at this design fair, in a few years, is going to be entering the workforce. Maybe they go to an HBCU, maybe they go to Pensole Academy. But how do we [help with] that next step?"
Surface Says: We were thrilled to learn about DID when it launched and are eager to see how the program addresses the design industry's equity problems under the leadership of Palmer and as the pool of member brands grows. While more work remains to be done, the "Designed By" program is a promising start.
| | |
| --- | --- |
| | What Else Is Happening? |
| | |
| --- | --- |
| | A London restaurant channels Portugal with a design inspired by its historic cafes. |
| | |
| --- | --- |
| | The cult clothing brand Pangaia is branching out with a new line of superfood bars. |
| | |
| --- | --- |
| | TikTok is drawing a crowd to Tomás Saraceno's web-like installation at The Shed. |
Reach the design world every morning. Find out more about advertising in the Design Dispatch.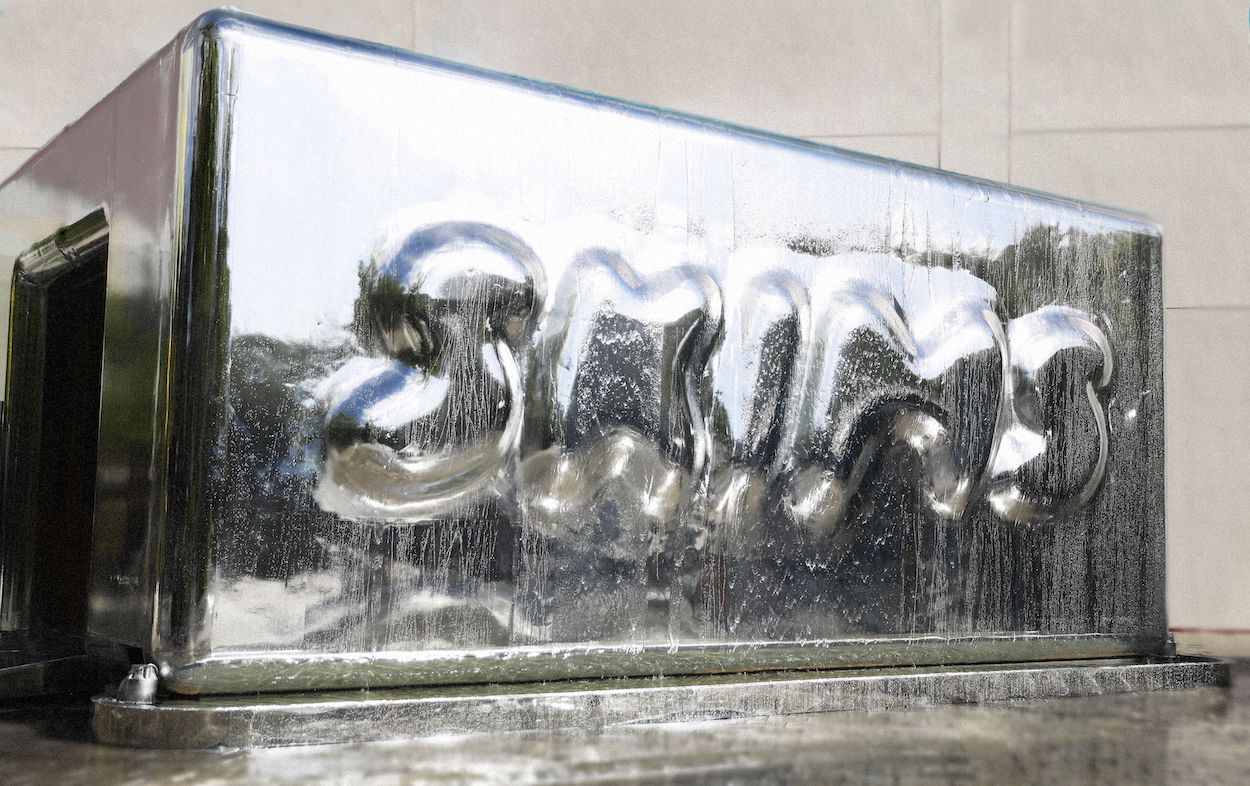 | | |
| --- | --- |
| | Willo Perron Fashions a Trippy Metallic Pop-Up for Skims in Miami |
Kim Kardashian and her clothing line, SKIMS, have officially landed in Miami with a distinctive pop-up experience to celebrate the launch of SKIMS Swim. Just steps from the Surface gallery and showroom in the Miami Design District, the mirage-like chrome box emblazoned with the brand's logo and cascading water feature was concepted by designer Willo Perron. The pass-through structure's tonal interior is inspired by the curves of the female form, with glossy molded walls and tables to showcase the new minimalist swim line of bikinis, sporty one-pieces, and monochrome cover-ups. The new category and expanded physical retail presence signify continued growth for SKIMS, now valued at $3.2 billion with a forecasted $400 million in sales this year.
Summer Wheat: Shallow
Water I
Summer Wheat's pictorial compositions celebrate female energy in life and labor. In the Shallow Water series, which was part of a solo exhibition titled "Blood Sweat and Tears," the imagery presents a tradition in which women were the original hunters, technologists, and artists. Shallow Water I depicts women catching and releasing fish, a symbol of fertility and transformation. This array of women connected by geometric patterns echoes the psychological space of women supporting each other. They are marching together connecting to creatures from land and water, demonstrating an inherent link to natural elements and the intricate depths of the unconscious.

Shallow Water I will be on view in "Woman Made" at Surface Area in the Miami Design District through April 4.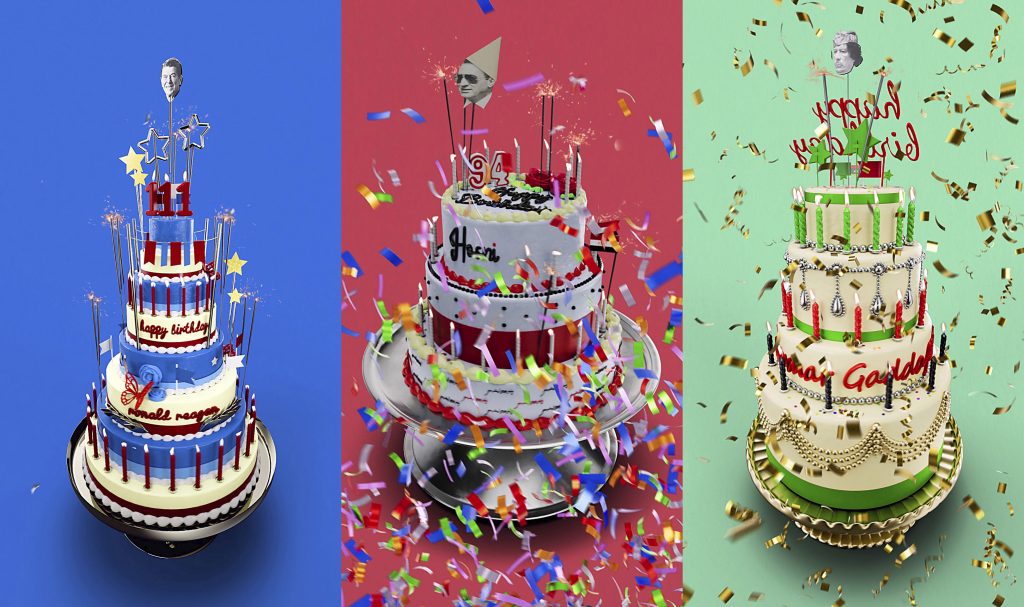 | | |
| --- | --- |
| | ICYMI: This New Crypto Marketplace Claims to Defy Lowbrow NFT Aesthetics |
Despite having taken the art world by storm and becoming a $40 billion industry over the past year, NFTs and crypto art have been widely criticized for lacking substance. The naysayers have a point: most mainstream NFT series—CryptoPunks, the Bored Ape Yacht Club, and CryptoSharks—consist of thousands of variations of a single image, and sell for six-plus figures despite aesthetically underwhelming results.

Artwrld, a newly launched NFT marketplace, seeks to elevate crypto art by bringing more established contemporary artists into the fray. The co-founders, former Creative Time chief curator Nato Thompson, CEO of the Bluecadet design agency Josh Goldblum, and media artist Walid Raad, envision Artwrld as a place where renowned artists can explore the creative potential of NFTs beyond tokenizing existing works as a cash grab.
Alex Proba's multidisciplinary practice often sees her adorn posters, tiles, murals, window displays, and even augmented reality with her signature vibrant tones and shapes. Her latest venture is an unlikely collaboration with Gossamer, which sees the New York and Portland-based artist create a vibrant collection of handwoven rugs drawing upon the cannabis brand's color palette and the textures of its latest issue, Volume Seven: Touch.

Each rug is adorned with swirling and colorful patterns—long white ribbons, drips of neon orange, polka dot cutouts, and scallop swaths of baby pink—that establish a sumptuous clash with Gossamer's brand colors of deep green, delicate mint, soft peach, and golden yellow. In light of the war in Ukraine, the brand will be donating five percent of proceeds to Médecins Sans Frontières.
Member Spotlight:
HUSH
HUSH designs experiences for the most dynamic organizations in the world. The firm seeks to create a world in which people and communities are more inspired, achieve greater knowledge and understanding, and have a deeper engagement with their own environment. To do this, they strategically help organizations translate and articulate their mission by connecting brands, people and space in powerful, inspirational ways.
| | |
| --- | --- |
| | Today's Attractive Distractions |
This kitchen contraption prints thousands of beverages with a single cartridge.

Initial images from the James Webb telescope exceeded NASA's expectations.

A couple who dug up the world's largest potato found that it's actually a gourd.

This inventive new sex toy allows the scrotum to be used for penetrative sex.