"I try to distract viewers from their everyday stress, even if only for a few seconds."
| | |
| --- | --- |
| | SoFi Stadium, Site of Super Bowl LVI, Gets Its Close-Up |
What's Happening: Super Bowl LVI between the Cincinnati Bengals and Los Angeles Rams kicks off this Sunday at L.A.'s new SoFi Stadium, a state-of-the-art sports marvel designed by HKS that stands as the world's largest open-air entertainment venue.

The Download: Construction may have wrapped up on SoFi Stadium in September 2020, but its wide-ranging impact within Los Angeles as a world-class sports venue that will host this Sunday's Super Bowl LVI, the College Football National Championships in 2023, and the opening and closing ceremonies of the 2028 Olympic Games is finally having its coming out party. The sprawling open-air stadium, built by Los Angeles Rams owner Stan Kroenke and designed by global firm HKS, is the centerpiece of Inglewood's 300-acre Hollywood Park development and clocks in as the NFL's largest sports venue at 3.1 million square feet.

HKS envisioned a public hub that embodies Southern California's indoor-outdoor lifestyle, with a striking facade inspired by the waves of the nearby Pacific Ocean, and terraced gardens lined with Mexican and California fan palms outside the entrance plaza. (SoFi is actually sunk into the ground to prevent disruption of planes flying into LAX airport.)

Open concourses and landscaped canyons draw visitors inside, accommodating 100,000 spectators thanks to removable seating. From there, guests enjoy views of the field and the largest video board in sports—the crown-like 4K LED Infinity Screen by Samsung—suspended above the seats, and a transparent ETFE roof canopy that allows for passive ventilation. Thanks to an embedded LED system, the roof also projects video feeds visible from the air.
Outside, Hollywood Park features climate-adaptive landscape architecture, including a 6-acre lake and network of green spaces led by Mia Lehrer of local firm Studio-MLA. It's easy to see why LeBron James sang SoFi's praises: "architecturally, it's the greatest thing I've ever been in."

In Their Own Words: "It's an authentic representation of Southern California," says HKS principal Lance Evans, who spearheaded SoFi Stadium's design and previously worked on stadiums for the Dallas Cowboys in Arlington, Texas, and the Minnesota Vikings in Minneapolis. "The form of the building reflects the energy of the ocean waves, the curves of the coastline, the fluid nature of the city and the surroundings. The stadium has many layers, like the city where it's located."
Surface Says: For those lucky enough to experience the stadium during one of the sports world's biggest moments, make sure to check out the L.A. Times guide to the most stunning architectural moments.
| | |
| --- | --- |
| | What Else Is Happening? |
| | |
| --- | --- |
| | After a tumultuous year, the Barbican Centre hires Claire Spencer as its first CEO. |
| | |
| --- | --- |
| | Wikipedia is enlisting artists to illustrate BIPOC figures whose entries lack portraits. |
| | |
| --- | --- |
| | The Obama Portraits' national tour is adding stops in San Francisco and Boston. |
| | |
| --- | --- |
| | The alleged thief who laundered $4.5 billion in Bitcoin is an NFT artist and collector. |
| | |
| --- | --- |
| | A new apartment building in Manhattan is made of 577,000 pounds of industrial waste. |
| | |
| --- | --- |
| | Join Surface in Supporting Female Artists and Designers |
Surface is proud to announce "Woman Made," a group exhibition celebrating voices of contemporary female artists and designers through each creator's varied use of material, process, and interpretation. Kicking off in early March, "Woman Made" is a three-week show taking place at Surface Area in the Miami Design District that will coincide with Women's History Month. Select participants include Brianna Lance, Stephanie Hirsch, Izzy Brourman, Elish Warlop, and Caroline Zimbalist. Stay tuned for the full roster and details around programming including panels, receptions, and special pop-ups, and reach out below to learn more about participating.
| | |
| --- | --- |
| | In London, a Neighborhood Café That Looks the Part |
London's new Sloane Street Deli celebrates the beauty of simplicity with a holistic design that buoys the sensorial joys of a classic local spot: the aroma of coffee wafting from the cream-hued La Marzocco machine, the fresh bagels and pastries spread across the tile-wrapped counter, and the colorful specialty foods displayed behind the fiddle rail in a market nook.

Middle Eastern design duo Rawan Muqaddas and Melis Ugurlu, based in Kuwait and Istanbul, respected the building's history by preserving original elements such as the large windows, white moldings, dark wooden floors, and marble tabletops. Contemporary flourishes—warm tones, playful signage, and modern artworks—bring it into the present. The all-day cafe will serve breakfast staples with produce sourced from the British Isles and, naturally, afternoon tea.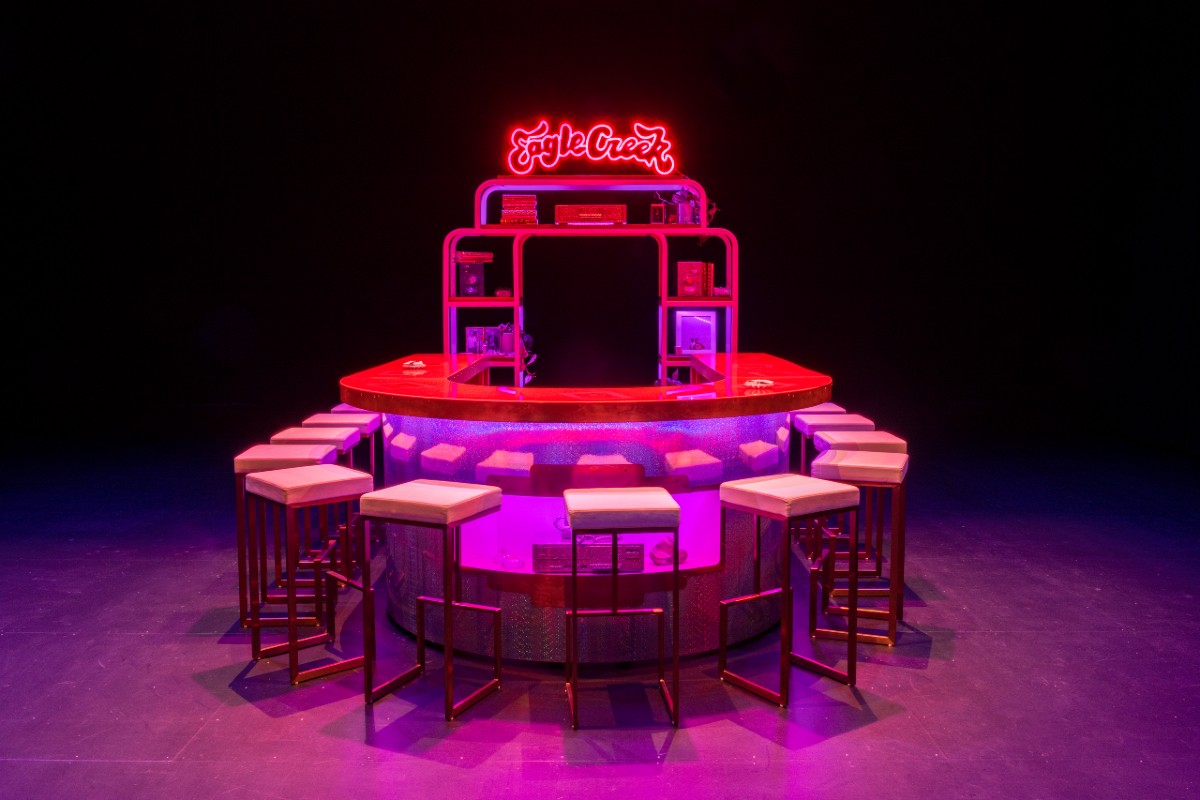 | | |
| --- | --- |
| | Sadie Barnette: The New Eagle Creek Saloon |
When: Until March 6

Where: The Kitchen, New York

What: In 1990, Rodney Barnette opened the New Eagle Creek Saloon, the first Black-owned gay bar in San Francisco, which offered a safe space for the multiracial queer community who were marginalized in other social spaces. (Barnette, who operated the bar until 1993, founded the Compton chapter of the Black Panther Party.) His daughter, Sadie, now reconstructs the bar on the East Coast for the first time, transforming The Kitchen into an events venue and the setting for the gallery's first-ever nightlife and club culture residency hosted by DJ and critic madison moore in Chelsea, a Manhattan locale where queer Black space has been pivotal in avant-garde art and performance.
Our new weekly roundup of the internet's most preposterous headlines, from the outrageous to the outright bizarre.

"Bored" Security Guard Drew Eyes on $850,000 Painting on 1st Day on the Job [iHeart]

Can MDMA Save a Marriage? [New York Times]

Cops Are So Bored They're Turning Drug Busts Into Bizarre Art Installations [Vice]

Peloton Fired 2,800 Employees and Gave Them Free Peloton Memberships [The Verge]

Utah Officials Drove Over Important Fossil Site With a Backhoe, Paleontologists Say [Gizmodo]

Amazon Is Still Selling Products Used for Suicide, Despite Lawmakers' Pleas [Input]
| | |
| --- | --- |
| | Peg Woodworking: Satet Bench |
Since designer Kate Casey established Peg Woodworking in 2014, the women-run venture has carved a niche within Brooklyn's tight-knit design sphere by hand-producing an array of tables, benches, and chairs that pay homage to the clean lines of Shaker furniture, the sleek minimalism of Scandinavian design, and the intricate weaving traditions of Peruvian and Native American artisans. The Satet Bench is no different: it subtly celebrates each movement, distilling them into an undeniably modern pièce de résistance that, as Casey explains, "can be both visually engaging and functional.
Culturespaces is breathing new life into the landmark Emigrant Industrial Savings Bank opposite Manhattan's City Hall Park. Known for converting historic spaces into canvases for immersive art experiences, the French company will reimagine the 1912 building into Hall de Lumières, projecting glowing, animated displays of images from celebrated paintings onto ornate marble walls, towering columns, and stained-glass skylights. Slated to debut this summer, the inaugural show titled "Gustav Klimt: Gold in Motion" will take viewers on a thematic journey through the sensuous works of the Viennese painter courtesy of pioneering digital producer Gianfranco Iannuzzi.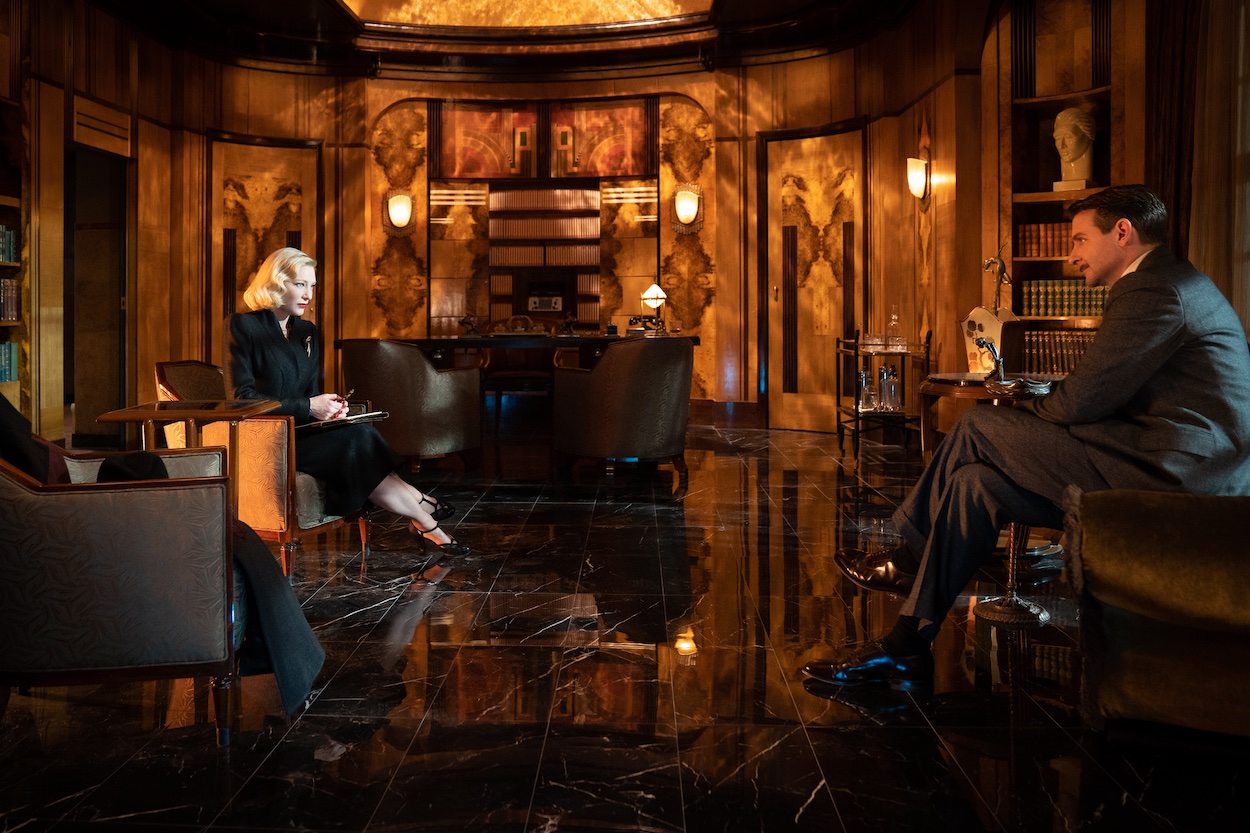 | | |
| --- | --- |
| | ICYMI: The Worlds Inside the Oscars' Best Production Design Nominees |
The Oscars 2022 nominees have been announced and we're naturally keen on the category for Best Production Design. Having previously immersed ourselves in the vibrant universes of the viral Netflix series Squid Game and blockbuster Dune (a nominee this year), and even sitting down with set designer of the awards show itself, David Korins, in 2019, we're continually fascinated by the innovative art direction and world building behind the year's best films. In anticipation of Hollywood's biggest night, we're diving into the nominees for outstanding set design.
Reach the design world every morning. Find out more about advertising in the Design Dispatch.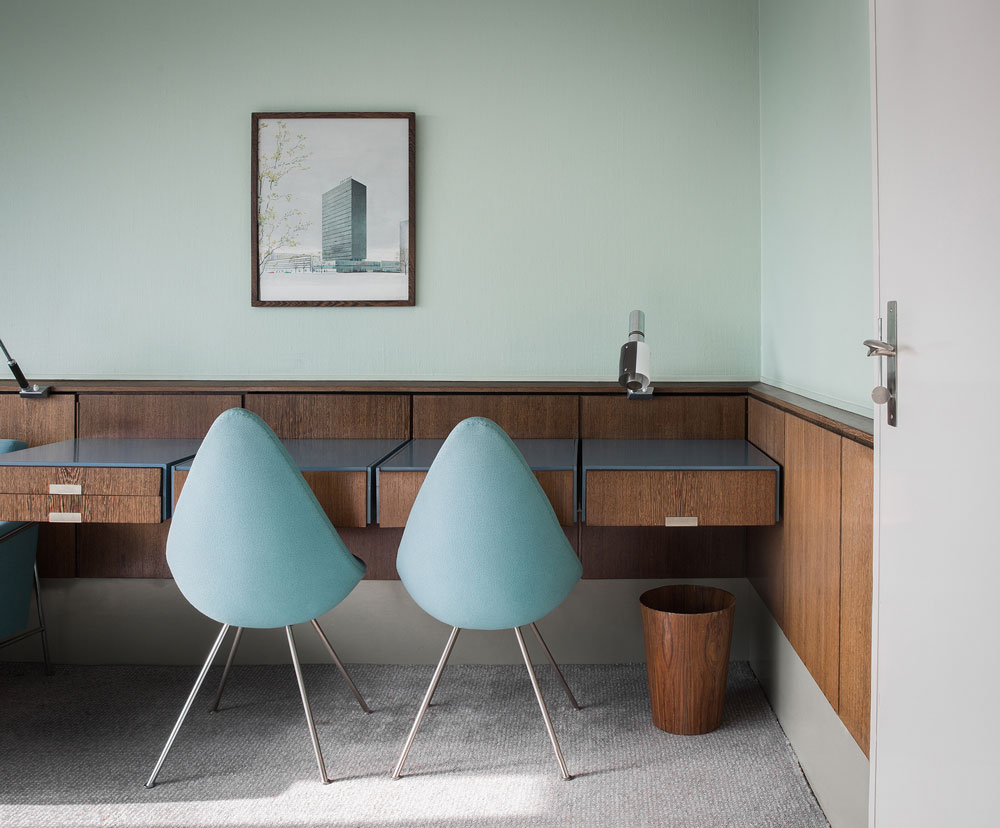 Member Spotlight:
d line
d line is a heritage Danish design brand that hand crafts enduring architectural hardware, sanitary ware, and barrier-free solutions. Its portfolio features blue-chip designers including Knud Holscher, Arne Jacobsen, and Bjarke Ingels, and is present in many celebrated buildings—from New York's Museum of Modern Art to Copenhagen's SAS Royal Hotel.
Surface Says: d line is an aptly named hardware company that connects Danish heritage to contemporary design. Its products embrace timeless midcentury minimalism, adding an understated sophistication to the architecture of today.
| | |
| --- | --- |
| | Today's Attractive Distractions |