"My studio exists wherever I find my bag of colored pens, markers, and sketchbooks."
| | |
| --- | --- |
| | An Irish Pub Lands an Artist-Activist Collective the Turner Prize |
What's Happening: Array Collective receives the coveted Turner Prize for recreating an illicit Irish pub laden with social and political commentary.

The Download: Array Collective, an 11-artist group based in Belfast, received the U.K.'s most coveted art accolade, the Turner Prize, in a ceremony held in Coventry under the bombed-out buttresses of the gothic cathedral that shares the city's name. The winning piece, The Druithaib's Ball, will be on display at the Herbert Art Gallery and Museum through January 12.

Conceived as a two-room installation, The Druithaib's Ball emulates síbíns—underground bars operating within Northern Ireland since the 1700s. To access the piece, viewers first enter a sparsely lit room, where flagpoles arranged circularly act as sentinels guarding the next room. Beyond, what seems like a fully functional if slightly shabby-chic watering hole is actually a facsimile; no Guinness is on tap. Instead, banners and other ephemera with political protest slogans adorn the ceiling and walls. There's even a television, but instead of sports on the screen, footage from the Northern Ireland Screen's Digital Archive plays in a loop.

It's a year of firsts for the Turner Prize, which has never been awarded to a work originating from Northern Ireland. Additionally, each nominee—B.O.S.S., Cooking Sections, Project Art Works, and Gentle/Radical—identifies as an artist collective. As the grind prize winner, Array Collective will receive $33,000, which they plan to spend on finding studio space.
The move to nominate only collectives rather than individuals drew some criticism. What's more, the overt political activism embedded within Array Collective's winning piece offended those who desired a return to formalist art. Critics and former winners both chimed in, calling Array Collective's work "terrible" and the Turner Prize subservient to a "very defined and performative sense of social responsibility."

In Their Own Words: According to the judges, Array Collective's "hopeful and dynamic artwork addresses urgent social and political issues affecting Northern Ireland with humour, seriousness and beauty… [The Druithaib's Ball] translates their activism and values into the gallery environment, creating a welcoming, immersive, and surprising exhibition."
Surface Says: A well-deserved sláinte to Array Collective!
| | |
| --- | --- |
| | What Else Is Happening? |
| | |
| --- | --- |
| | Zaha Hadid Architects takes to the metaverse with an immersive gallery program. |
| | |
| --- | --- |
| | The Rubell Museum is making progress on its second outpost in Washington, D.C. |
| | |
| --- | --- |
| | A record-breaking donation gets the Met's Modern Wing closer to a total overhaul. |
| | |
| --- | --- |
| | The Strokes drummer Fabrizio Moretti situates Anish Kapoor art in a mirrored cube. |
| | |
| --- | --- |
| | Hiroshi Sugimoto's delayed plan will go forward at the Hirshhorn Sculpture Garden. |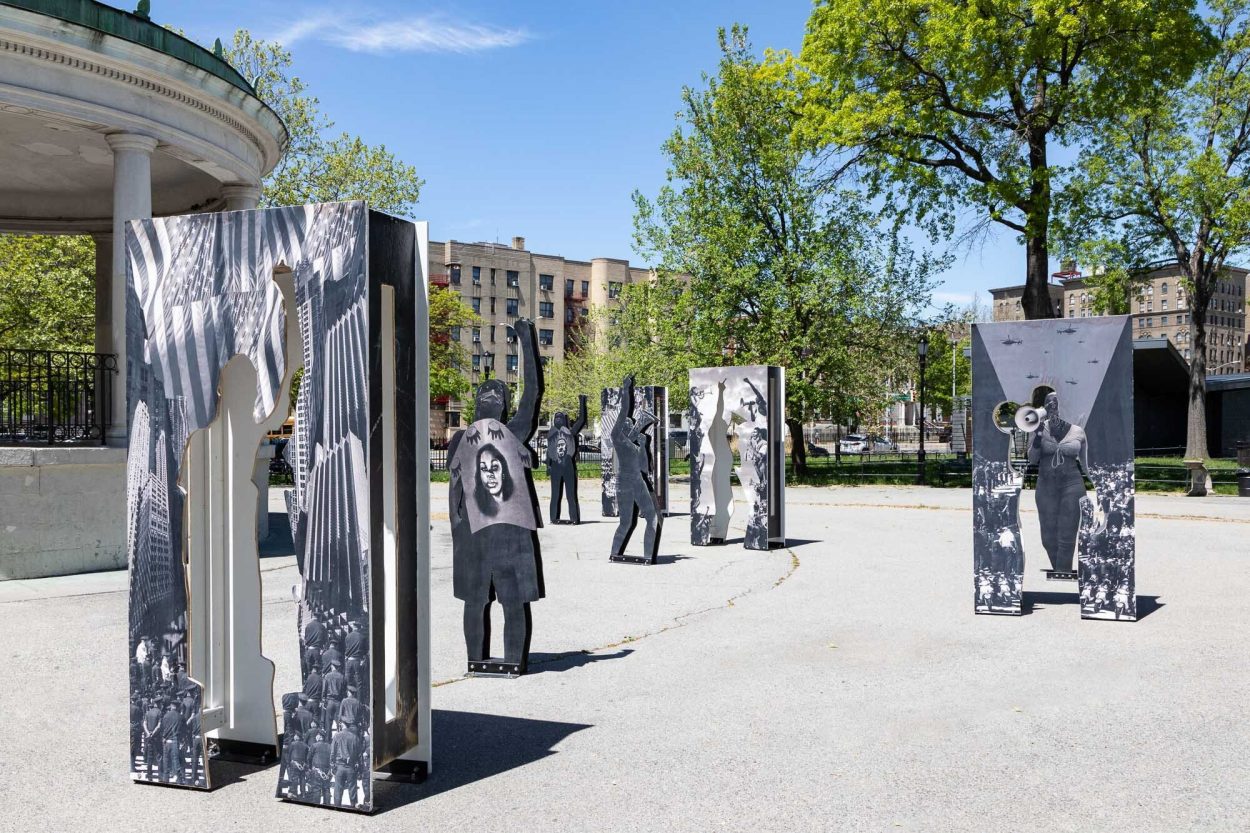 | | |
| --- | --- |
| | At Surface Area, Evan Yee and Neil Hamamoto in Conversation |
Today, Surface Area is hosting a conversation with Evan Yee, whose organization, Pandemorial, sells 14k gold-plated masks and pendants with proceeds that benefit frontline healthcare workers, and worthless studios' Neil Hamamoto, who launched The Plywood Protection Project, an initiative to collect plywood from boarded-up storefronts and redistribute it to artists. The two New York artists will discuss their work stemming from the pandemic and racial protests, and which celebrates the strength and resilience of the creative community.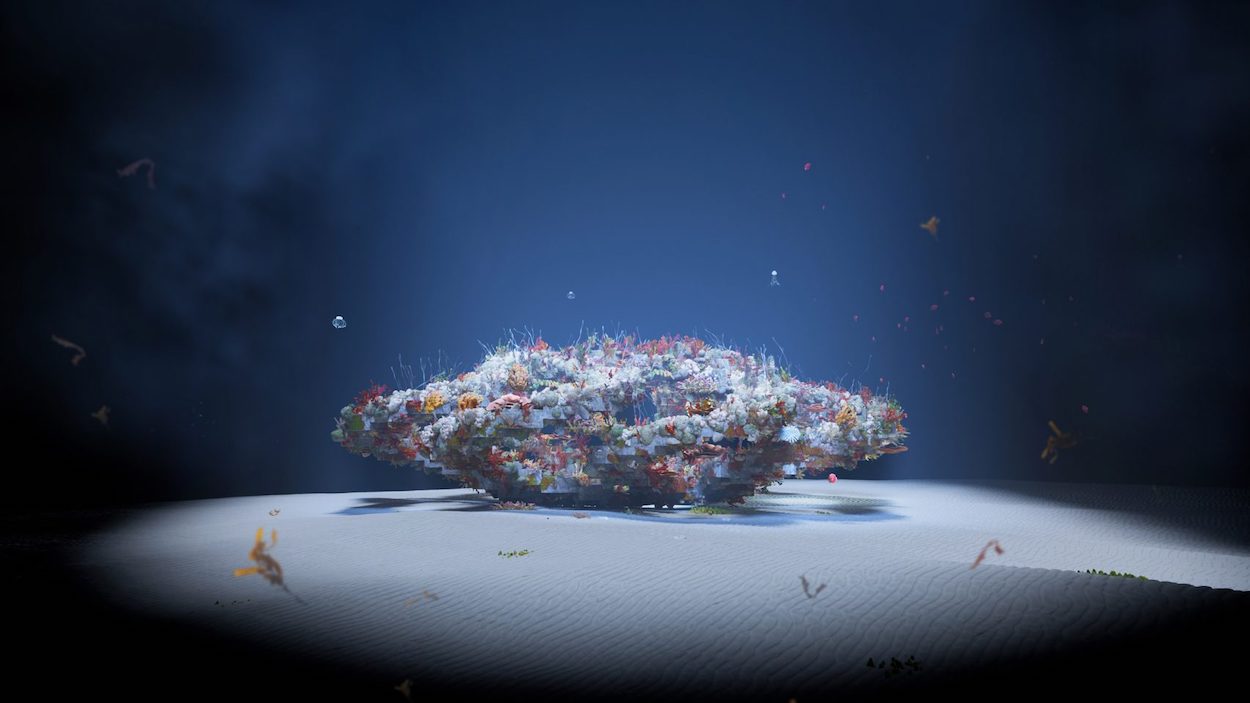 | | |
| --- | --- |
| | An Undersea NFT Hypes Up OMA's Reefline Sculpture Park |
To promote OMA's ReefLine Sculpture Park, Charlotte Taylor and Nicholas Préaud have released a trippy, underwater video NFT. The footage takes Shohei Shigematsu's Coral Areanthat sculpture—which has a physical counterpart—out of a white-box gallery and submerges it under the Atlantic, where it's colonized by coral, sponges, and seaweed. "The structure is a sculptural masterpiece yet it has a very modest purpose; architecture not for the masses but for the aquatic ecosystem," Taylor says. "We hope to convey this humble monument and its very meaningful impact though following its journey."

The ReefLine Sculpture Park was initiated by the Argentine curator Ximena Caminos this past year; OMA signed on as the masterplan designers shortly after. Once complete, the park will stretch seven miles and will only be viewable to snorkelers and divers. "The ReefLine is a unique project that brings attention to and mitigates the dangers of climate change in Miami Beach, while simultaneously enriching the city's vivid art scene," Shigematsu says.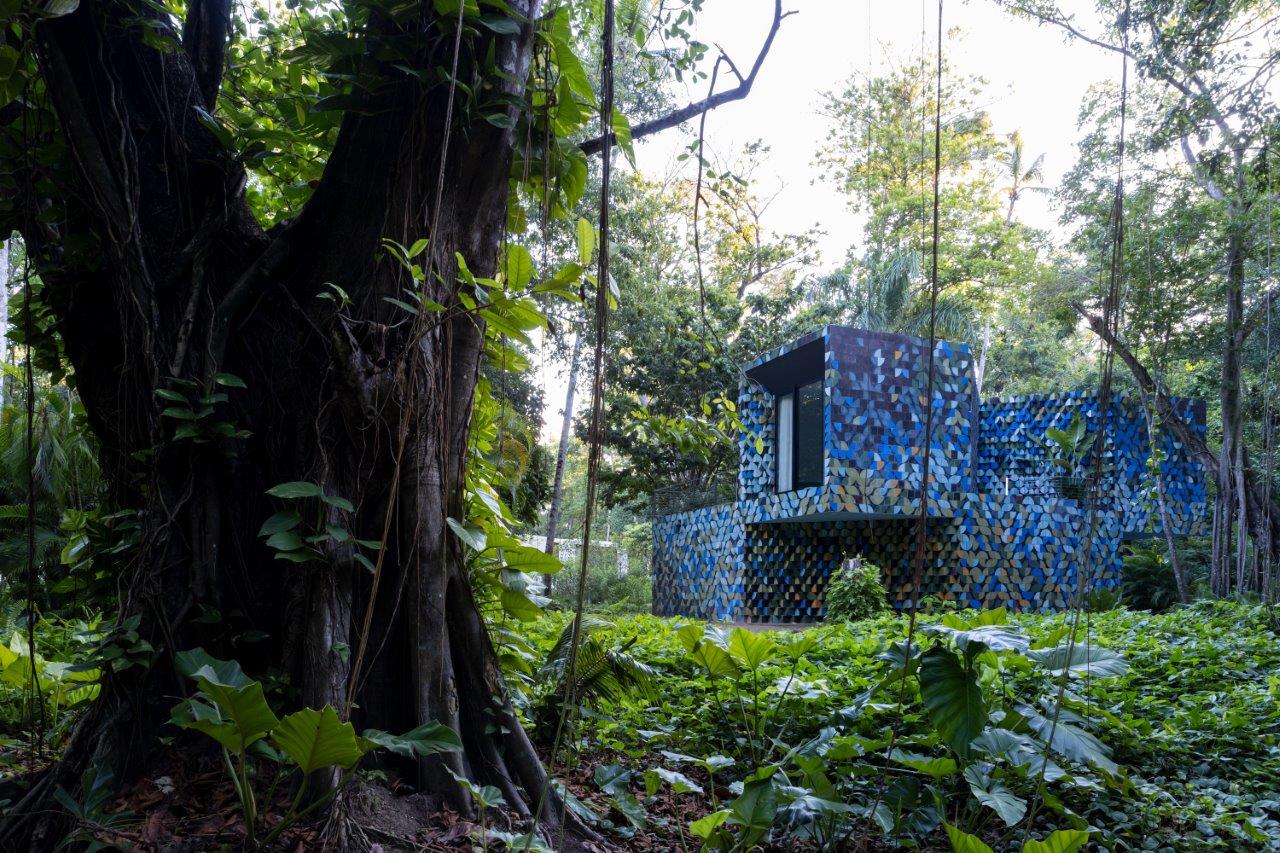 | | |
| --- | --- |
| | Casa Las Olas, a Lush Dominican Retreat, Opens to the Public |
The Retreat House, known colloquially as Casa Las Olas, is the perfect place to beat wintertime S.A.D, and it's ready to take reservations. The 20,000-square-foot house is one of five structures that dot the verdant site in Playa Grande, Dominican Republic, all of which were built by New York City–based firm Young Projects.

Originally conceived as a private estate of the Novogratz family, the now-public vacation rental sits on a 4.5-acre plot of land overlooking the Atlantic Ocean and a verdant tropical jungle. Young Projects oriented the house in such a way to maximize natural light and ventilation in all of the bedrooms and offer sweeping, panoramic views of the area's natural splendor. The standout element? Its roof, which comprises more than 200 distinct scissor trusses, resulting in "a highly complex and fluid structural condition that shifts along corridors, curves through primary double-height spaces, and rotates to navigate the geometry at each corner."
After spending two decades mastering the art of crafting concrete furniture, James DeWulf is bringing non-corrosive metals into the mix—and seeing how these disparate materials can playfully interact. His cutting-edge pieces, which he playfully calls "concrete couture," pay homage to natural symmetry and the exoskeletons of microscopic organisms stretching across time and space. Each one becomes an anchor for the spaces they occupy.
| | |
| --- | --- |
| | Dior Draws a Crowd for the Medallion Chair Opening Cocktail |
| | |
| --- | --- |
| | Carrie Mae Weems: The Shape of Things |
When: Until Dec. 31

Where: Park Avenue Armory, New York

What: One of the MacArthur Fellow's largest-ever exhibitions, "The Shape of Things" reveals the inner workings of her photographic practice through ambitious multi-work installations and performances. Her unflinching gaze at the "pageantry" and "circus-like" quality of modern-day American political life finds form in a cyclorama—a panoramic image on the inside of a cylindrical platform—that will broadcast new and existing film footage.

"It's a time of murder, mayhem, and mass protest when covert operators of corruption bear their heads for all to see," Weems says. "My work centers on what happens when all facades are stripped away, and the people are left standing face to face with the realities of our time." Other elements include a memorial wall dedicated to victims of anti-Black violence and installations evocative of 19th-century peep shows and dioramas.
| | |
| --- | --- |
| | ICYMI: At Louis Vuitton's Miami Show, a Tearful Farewell to Virgil Abloh |
The show must go on, and indeed the late Virgil Abloh's—who died on Sunday after a long, private battle with cancer at age 41—choreographed, multifaceted, beautiful, and highly attended final Louis Vuitton show proceeded exactly as the multihyphenate intended. Although the actual looks showcased were largely a rehash of his Spring/Summer 2022 menswear collection, which was shown in Paris in June, each element of the Miami show stood out as fresh and laden with celebration and grief.

Abloh's final show included more than 1,500 names on the guest list, a monumental statue of the sunglasses-clad designer gazing skyward, a red hot air balloon emblazoned with Louis Vuitton's logo, a paper airplane statue, a drone-assisted light show by DRIFT that spelled out "Virgil Was Here" in the sky, and an after-show concert featuring Kid Cudi and Erykah Badu.
Reach the design world every morning. Find out more about advertising in the Design Dispatch.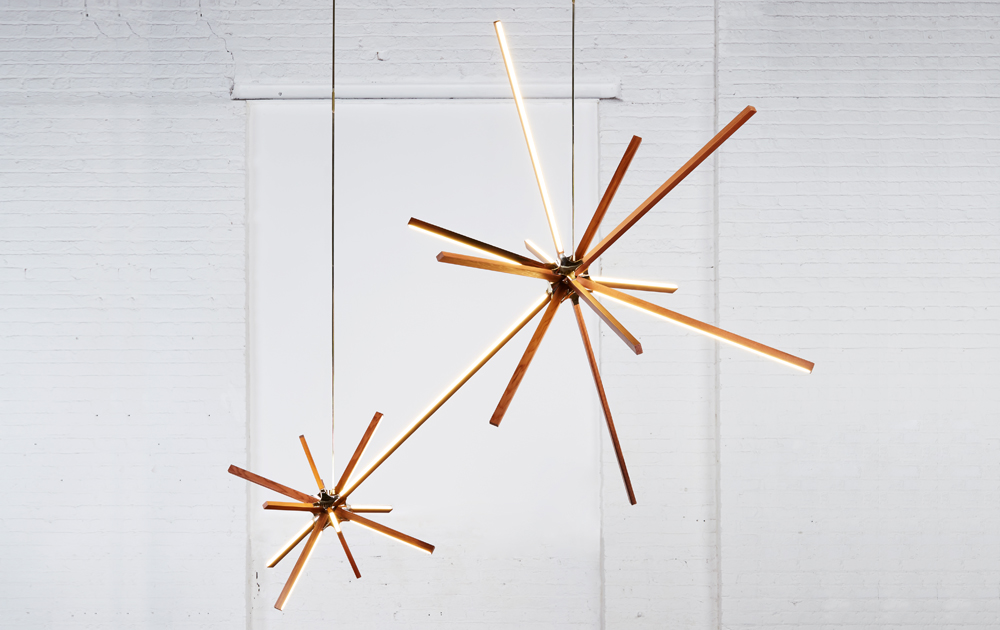 | | |
| --- | --- |
| | Member Spotlight: Stickbulb |
Stickbulb's sleek, modular LED fixtures are made in New York City with wood salvaged from local buildings and sustainably managed forests. Conceived as a way to "build with light" by design studio RUX, Stickbulb lends itself to endless configurations and customization.
Surface Says: Stickbulb combines a commitment to sustainable lighting with a strong aesthetic, using naturally finished wood to create bold, geometric forms.
| | |
| --- | --- |
| | Today's Attractive Distractions |
Tesla quietly reveals a miniature Cyberquad for pint-sized riders and enthusiasts.

A mosaic from Caligula's party boat was being used as a coffee table for years.

Ralph Lauren immortalizes its Polo bear in a brand-new series of skate decks.

BMW's newly unveiled hybrid XM forecasts the brand's design direction.