"Our intention is to ponder society's global challenges."
| | |
| --- | --- |
| | A Second Life for Montreal's Biodome |
What's Happening: Kanva unveils an overhaul of Montreal's Biodome, a science museum housed in a former velodrome built for the 1976 Olympic Games.

The Download: For a science museum, Montreal's Biodome has somewhat of an unconventional history. The original building, designed by French architect Roger Taillibert, once housed a velodrome for the 1976 Olympic Games. The city then converted the landmark into a can't-miss Montreal attraction in 1989, with the Biodome officially opening three years later. Beloved by locals and tourists alike, the museum recently underwent a sweeping renovation at the hands of local firm Kanva that finally wraps after a seven-year saga of canceled contracts, construction delays, and postponed reopenings.

Clearly it was worth the wait. Perhaps the biggest intervention involved dramatically opening up the building's core, which previously divided the Biodome's different ecosystems and exhibitions. Visitors can now experience the building's giant scale through a monumental entrance flooded with natural light from skylights above. Additionally, Kanva wrapped the Biodome's quintet of immersive ecosystems in a white biophilic skin that helps serve as a guiding accompaniment as visitors move through the museum. According to the firm, the translucent skin harmoniously interacts with the skylights, with beveled horizons that "elicit a sense of infinity."
The interventions allow for each of the five ecosystems—Tropical Rainforest, Laurentian Maple Forest, Gulf of Saint Lawrence, Sub-Antarctic Islands, and the Labrador Coast—to thrive. Together, the facilities host more than 4,500 animal and 500 plant species, including new introductions such as four capybara sisters, two marmosets, a pair of broad-snouted caimans, and a flock of macaws. The species won't be on display through shows; rather, the Biodome focuses on conservation, increasing awareness of environmental issues, and interrelationships between plants and animals.

In Their Own Words: "Our mandate was to enhance the immersive experience between visitors and the museum's distinct ecosystems, as well as to transform the building's public spaces," says Rami Bebawi, who founded Kanva with Tudor Radulescu and served as lead architect on the project. "In doing so, we embraced the role that the Biodome plays in sensitizing humans to the intricacies of natural environments, particularly in the current context of climate change the importance of understanding its effects. We need to reconnect people with the environment, and the Biodome does that in a refreshing way that we're proud to contribute to."
Surface Says: Count us as perky as the parrots to see the Biodome enter its long-awaited next chapter.
| | |
| --- | --- |
| | What Else Is Happening? |
| | |
| --- | --- |
| | A $2 billion mega-project may dramatically transform the Arts District in Los Angeles. |
| | |
| --- | --- |
| | Cube Art Fair, the "world's largest public art fair" opens alongside Frieze New York. |
Reach the design world every morning. Find out more about advertising in the Design Dispatch.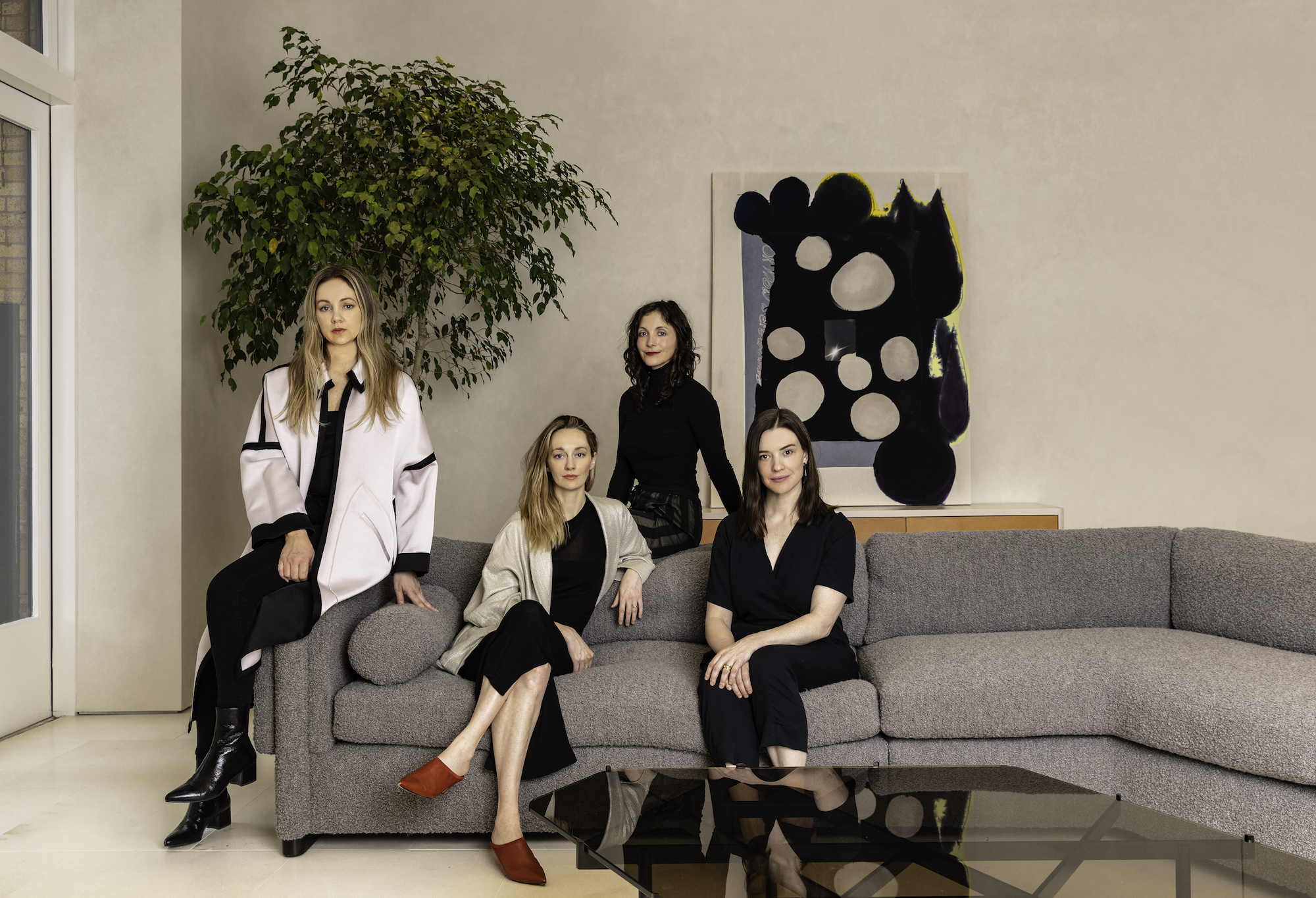 | | |
| --- | --- |
| | Egg Collective Illustrates the Infinite Nuances of Motherhood |
When Tealia Ellis Ritter first learned about the motherhood penalty, which posits how women struggle to sustain careers after having children due to unfair perceptions by employers, the photographer learned that her close friend, Egg Collective co-founder Hilary Petrie, was expecting. Her revelation came shortly after the beloved New York furniture studio wrapped the second edition of its critically acclaimed "Designing Women" exhibition series of art and design objects made by women. Seeking to shed light on this inequity and dismantle the unconscious bias that fuels it, Ellis Ritter suggested a motherhood theme for the third edition.

"We all recognized very quickly that this was a show we wanted to see come to fruition," Ellis Ritter recalls. She and Petrie, who spearheads Egg Collective with Stephanie Beamer and Crystal Ellis, immediately began sourcing art and design objects from their tight-knit network of female creators. This time around, however, they sought a variety of work made exclusively by mothers.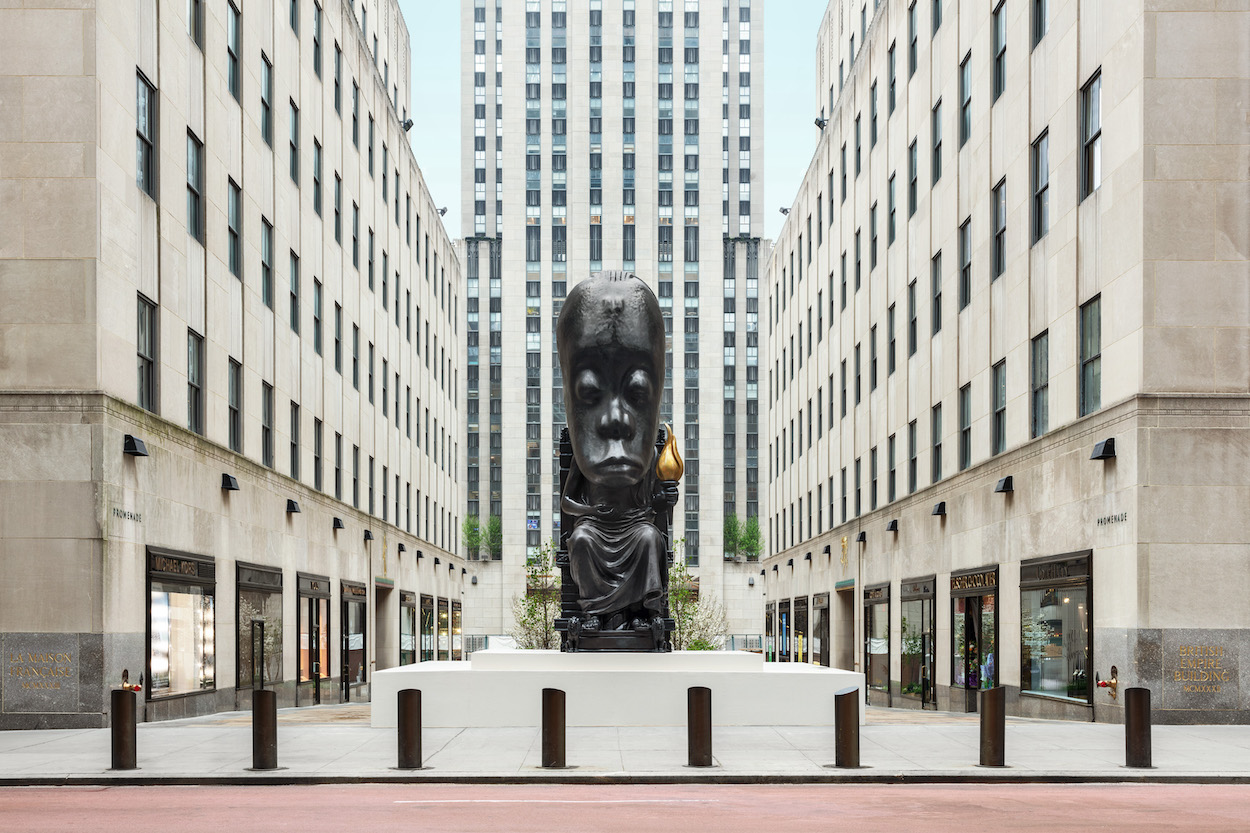 | | |
| --- | --- |
| | Sanford Biggers: Oracle |
When: Until June 29

Where: Rockefeller Center, New York

What: The multidisciplinary artist debuts his largest-scale work to date: a 25-foot bronze sculpture, commissioned by Art Production Fund, that presides over Rockefeller Center's Fifth Avenue entrance. It's a continuation of his recent Chimera series of figurative monuments created by combining African masks and European figures that explore historical depictions of the body and their subsequent myths, narratives, perceptions, and powers. Smaller-scale works by Biggers, including flags that feature distinct wave illustrations, mini-Chimeras in building vitrines, and mixed media murals made directly from pre-1900 antique quilts will also appear throughout the campus.
| | |
| --- | --- |
| | ICYMI: Frieze New York Returns With Caution, Optimism, and Justice |
Thanks to the vaccine rollout and eased lockdown restrictions, in-person events are finally starting to make their return. Frieze New York is leading the pack with a hybrid edition—a scaled-down physical fair at The Shed, the nonprofit arts center at Manhattan's Hudson Yards, as well as an expanded virtual edition via Frieze Viewing Room. The physical fair is hosting 60 dealers including Tanya Bonakdar Gallery, Lisson Gallery, and Sean Kelly Gallery spread across three floors.

Headlining this year's edition is a tribute to the Vision and Justice Project, an educational initiative led by Harvard University professor Sarah Lewis that examines how art informs notions about race. The tribute is woven throughout the fair's programming with more than 50 galleries supporting the project through digital talks and experiences, including on-site commissions by Carrie Mae Weems and Hank Willis Thomas. Other highlights include a performance by Precious Okoyomon, recipient of the 2021 Frieze Artist Award; a video piece presented by La Prairie about golden hour in the Alps following the Hong Kong artist Carla Chan's recent residency at the Monte Rosa Hut in Switzerland; and AR experiences of works by KAWS, Cao Fei, and Okomoyon presented by Acute Art.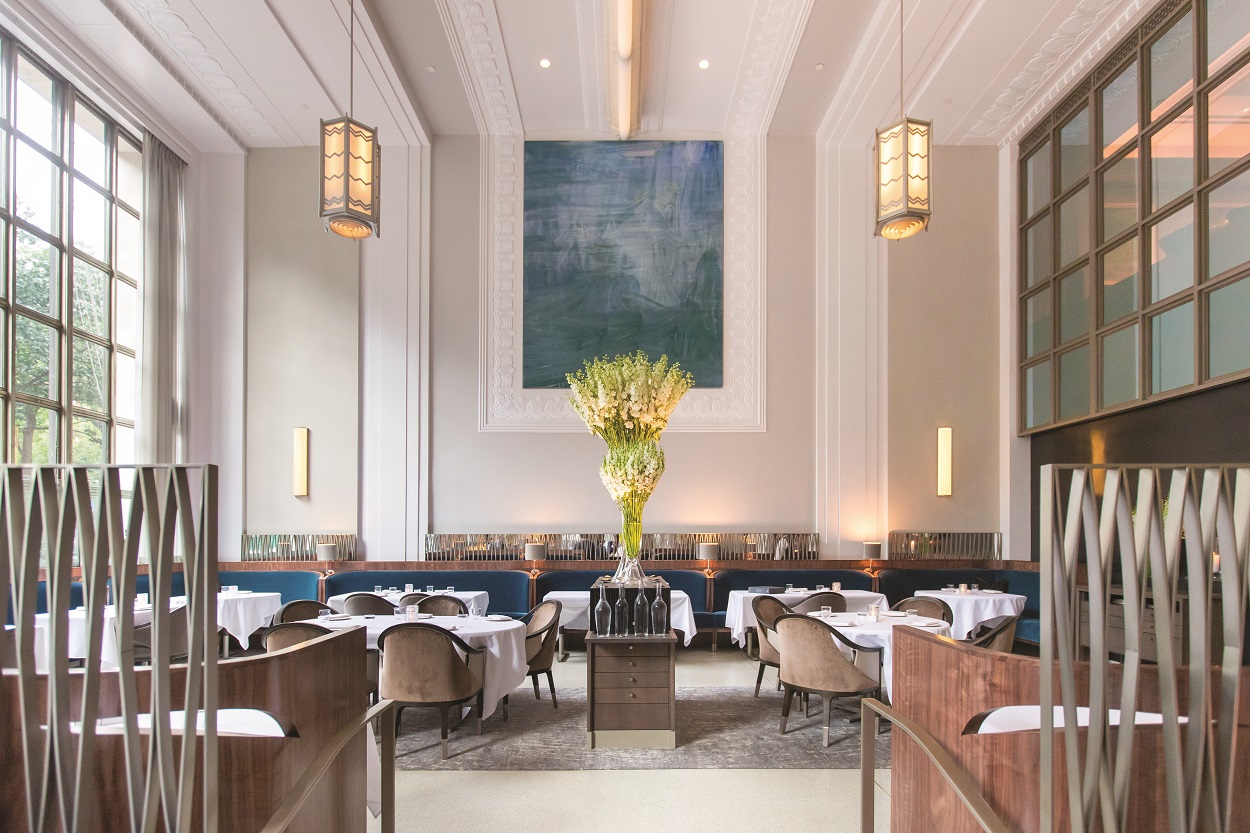 Daniel Humm has announced his lauded Eleven Madison Park will reopen in June with a meatless menu. It's a moment of triumph for the former Surface cover star and one of the most important American restaurants of the past few decades after rumors of its demise swirled during the pandemic. In a move that sent shock waves through the culinary world, Humm also stated that EMP will no longer serve meat or seafood—a radical departure for an establishment known for extravagant dishes like suckling pig and lavender glazed duck.

Observers say EMP's pivot toward plant-based menus could pave the way for others in the fine dining space to follow suit. It's no surprise to us that Humm has decided to blaze this trail. As we found out while profiling the chef, he's not afraid to tear it all down and build something new.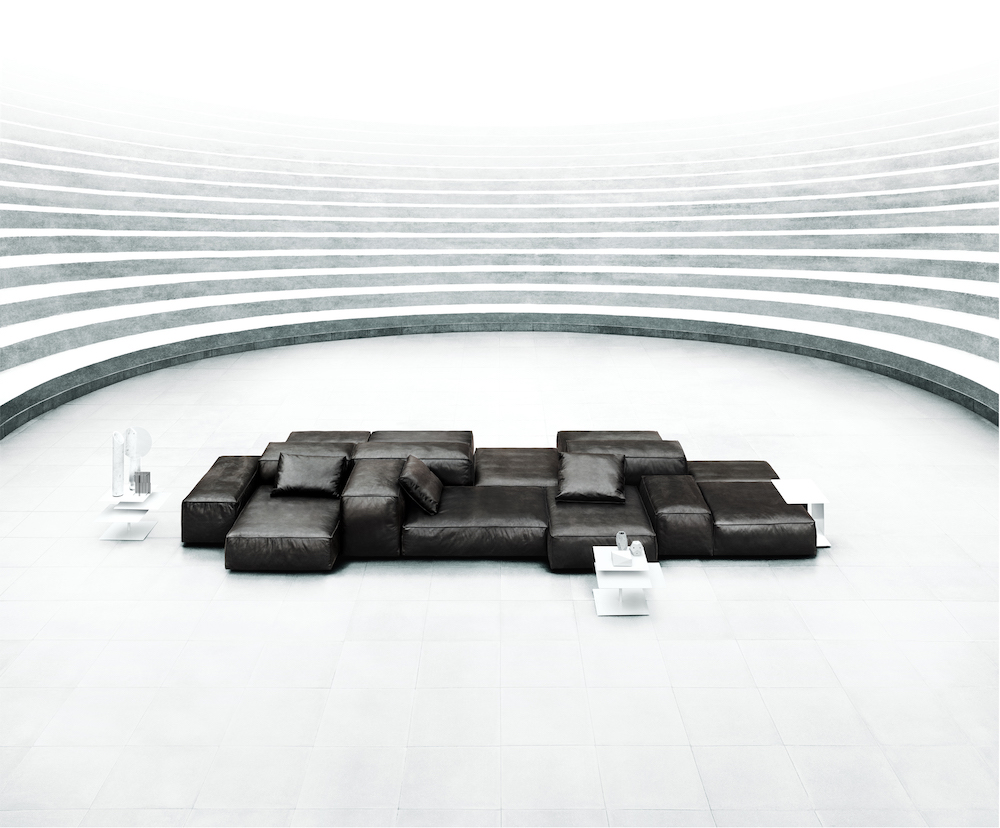 | | |
| --- | --- |
| | Member Spotlight: Living Divani |
Harmonious proportions and a feeling of understated luxury are the distinguishing features of Living Divani, the dynamic, family-owned company that has made upholstery its trademark. The company is known for calibrated designs that combine clean lines with functionality and comfort, all according to a contemporary world attentive to changes.
Surface Says: The high caliber of Living Divani's materials sets a standard in the upper echelons of the furnishing market. The brand's collections are expertly crafted and present a subtle elegance.
| | |
| --- | --- |
| | Today's Attractive Distractions |
It's time to unpack the viral wide-angle shot of the giant Bidens and tiny Carters.

The famed Manhattan restaurant Le Cirque will auction its furniture and tableware.

Eight images of Paul McCartney will adorn a set of Royal Mail stamps this month.

Players of the new Pokémon Snap are having a blast taking pictures of Poké-butts.