"I claim the right to make beauty."
| | |
| --- | --- |
| | In Uruguay, a Poignant Memorial to Pandemic Victims |
The coronavirus continues to take a sweeping toll on the world—more than 783,000 deaths have so far been reported, and 22.2 million are fighting the disease as researchers work toward developing a vaccine. The Latin American architecture firm Gómez Platero, meanwhile, has unveiled what will become the world's first large-scale memorial to honor Covid-19 victims. Titled "World Memorial to the Pandemic," the monument will sit atop an untamed section of the Uruguayan coast and offer visitors a sensorial, introspective experience to reflect on and remember those who succumbed to the virus.

Visitors will enter the memorial through a sprawling pedestrian walkway that leads out into the ocean. At the center of the concave structure, which will be circular in shape, a hollow opening lets visitors observe the rolling ocean below. Cor-Ten steel—a highly durable material able to weather the passage of time and sea level changes—will clad the underside, while concrete will finish the walkable surface. Gómez Platero will pre-assemble the structure's components for on-site construction, minimizing its environmental impact. When finished, 300 people will be able to traverse the platform while following social distancing guidelines.

The firm's director, Martín Gómez Platero, hopes that visiting the memorial will offer a renewing experience. "Architecture is a powerful tool to transform the world," he says. "Monuments, too, mark our shared cultural and emotional milestones. By creating a memorial capable of activating senses and memories in this year, we can remind our visitors—as the pandemic has—that we as human beings are subordinate to nature and not the other way around." Though a completion date has yet to be announced, the firm estimates that construction will take around six months.
| | |
| --- | --- |
| | What Else Is Happening? |
| | |
| --- | --- |
| | UNESCO, the Louvre, and dozens of other cultural institutions pledge aid to Beirut. |
| | |
| --- | --- |
| | Apple crosses the $2 trillion mark, becoming the most valuable brand in U.S. history. |
| | |
| --- | --- |
| | Rents are plummeting in the Bay Area after tech brands let employees work remotely. |
| | |
| --- | --- |
| | Copenhagen Fashion Week sees decreased reach without buyers and influencers. |
Reach the design world every morning. Find out more about advertising in the Design Dispatch.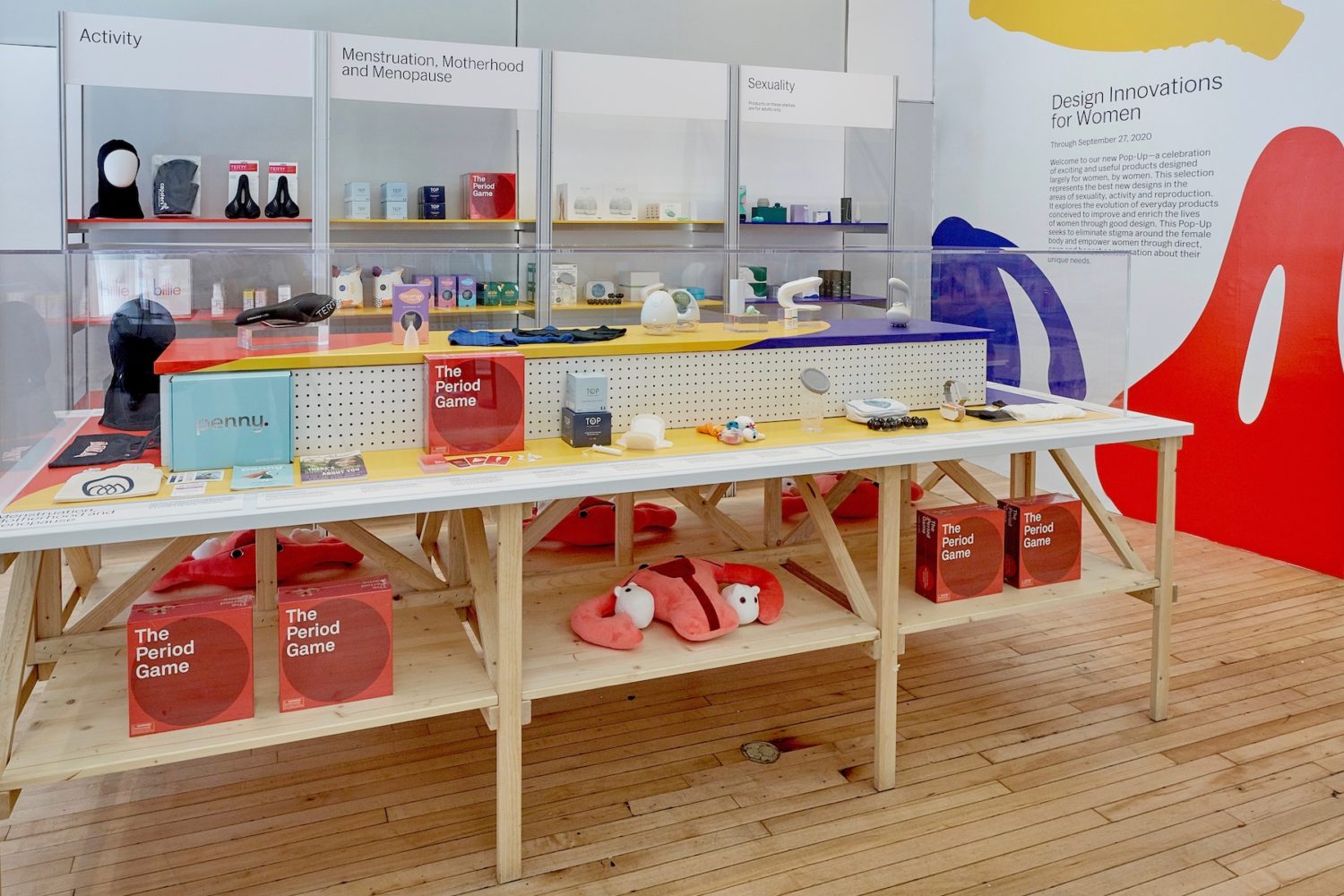 | | |
| --- | --- |
| | MoMA Design Store: Design Innovations for Women |
When: Until Sept. 27

Where: MoMA Design Store, New York

What: "Topics of sexuality and wellness as related to women's bodies are still too often avoided and underrepresented in the mainstream," says Chay Costello, MoMA's associate director of merchandising. That's why the MoMA Design Store is presenting a pop-up that offers innovative new designs for women in the areas of sexuality, activity, and reproduction. Largely designed for women by women, the array of products—ranging from innovations in sextech and activewear to plant-based tampons—seeks to eliminate stigmas around the female body and empower women through honest conversations about their unique needs.

"This is an opportunity to recognize just how far these products have come in terms of quality, and to celebrate the fearless female entrepreneurs, designers, and innovators who have changed the game, while giving the public access to some of the best tools on the market," says Costello. "Women are rewriting the script."
| | |
| --- | --- |
| | Office Workers Soon to Be Hired by Amazon |
Before Covid-19 emptied office towers across the country as working from home became the norm, Amazon announced ambitious plans to expand its white-collar workforce by 3,500 employees, or roughly 10 percent. The tech giant seems intent on following through—around 2,000 of those employees will land in New York, where it purchased the Lord & Taylor Building on Fifth Avenue from WeWork in early March. The remainder will be distributed across Amazon hubs in Dallas, Denver, Detroit, Phoenix, and San Diego within two years.

The decision signals Amazon's staggering growth during the pandemic and the rise of New York as a global tech corridor. The sector employs roughly 20,000 people citywide and continues to expand, despite city officials having rejected controversial plans for Amazon to build a sprawling campus in Long Island City, Queens, in 2019. Earlier this month, Facebook announced that it will hire thousands of employees after leasing space at the historic Farley Building near Penn Station. Google's mammoth Chelsea headquarters, meanwhile, has become the largest outside of its home base in Silicon Valley.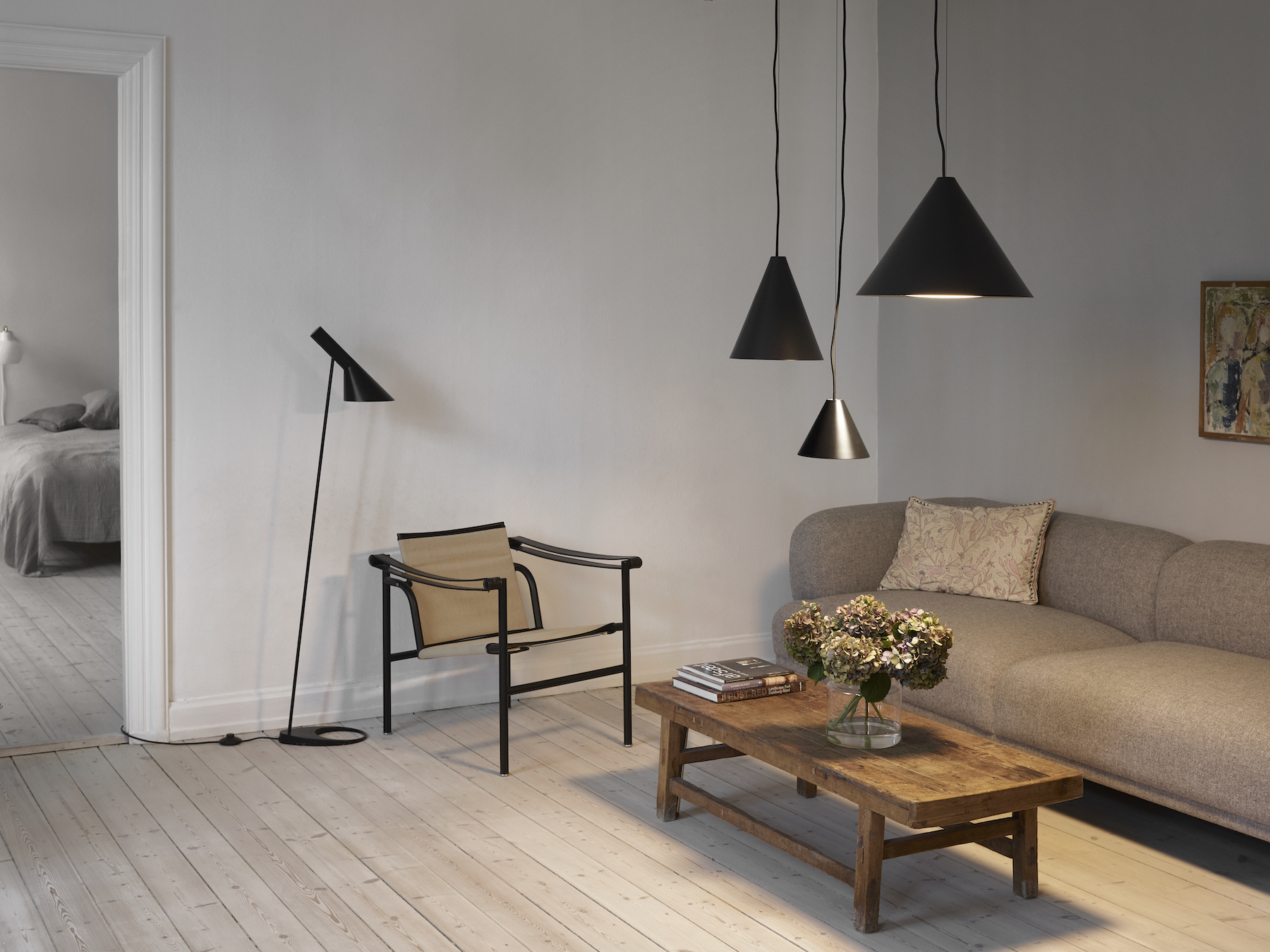 | | |
| --- | --- |
| | Drops of Water Inspire BIG's New Pendants for Louis Poulsen |
For its latest streamlined design, Bjarke Ingels Group (BIG) went back to nature. The Danish powerhouse has joined forces with storied lighting manufacturer Louis Poulsen to create Keglen, a collection of sleek aluminum-spun pendants inspired by water droplets. "With Keglen, we were inspired by the shape of droplets and their conical appearance," says Jakob Lange, a partner at BIG. Lange manages BIG Ideas, the firm's product division that devises lighting and digital solutions for projects the world over. Along with cultivating a minimalist, contemporary aesthetic, the funnel-shaped pendants were also designed with pragmatism in mind.